NEWS, NOTES, & NEEDED INFO
Junior High Concessions Schedule (Coming Soon)
HS Booster Club Workers (Coming Soon)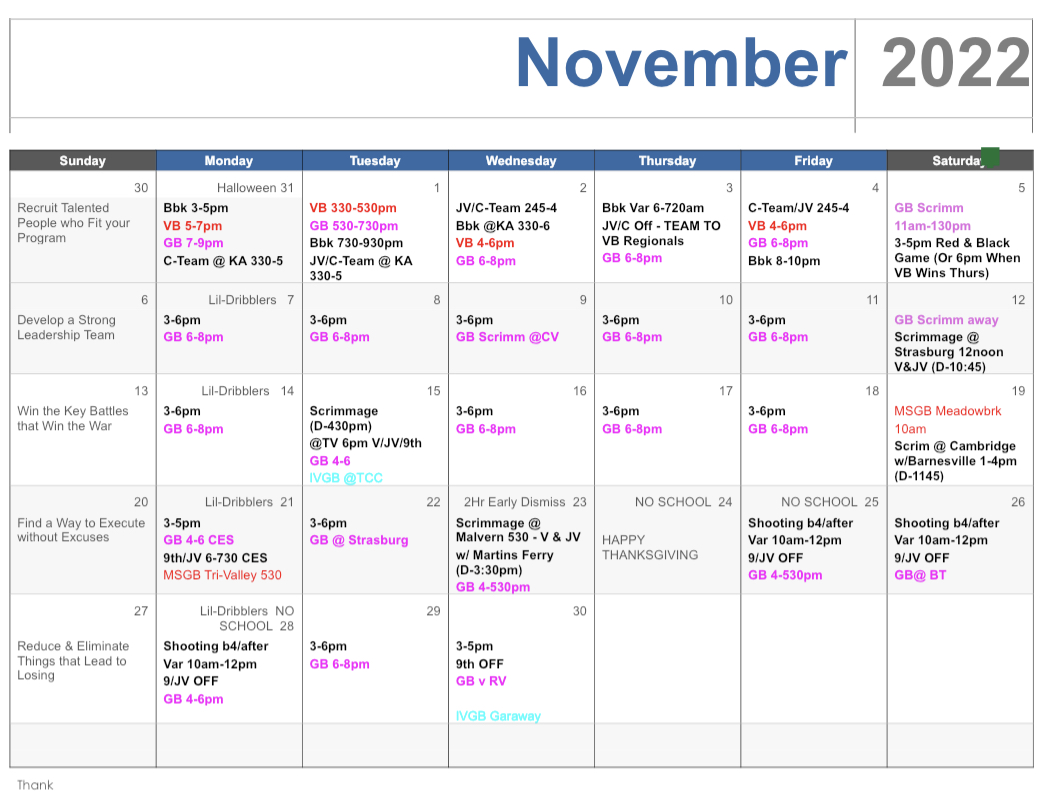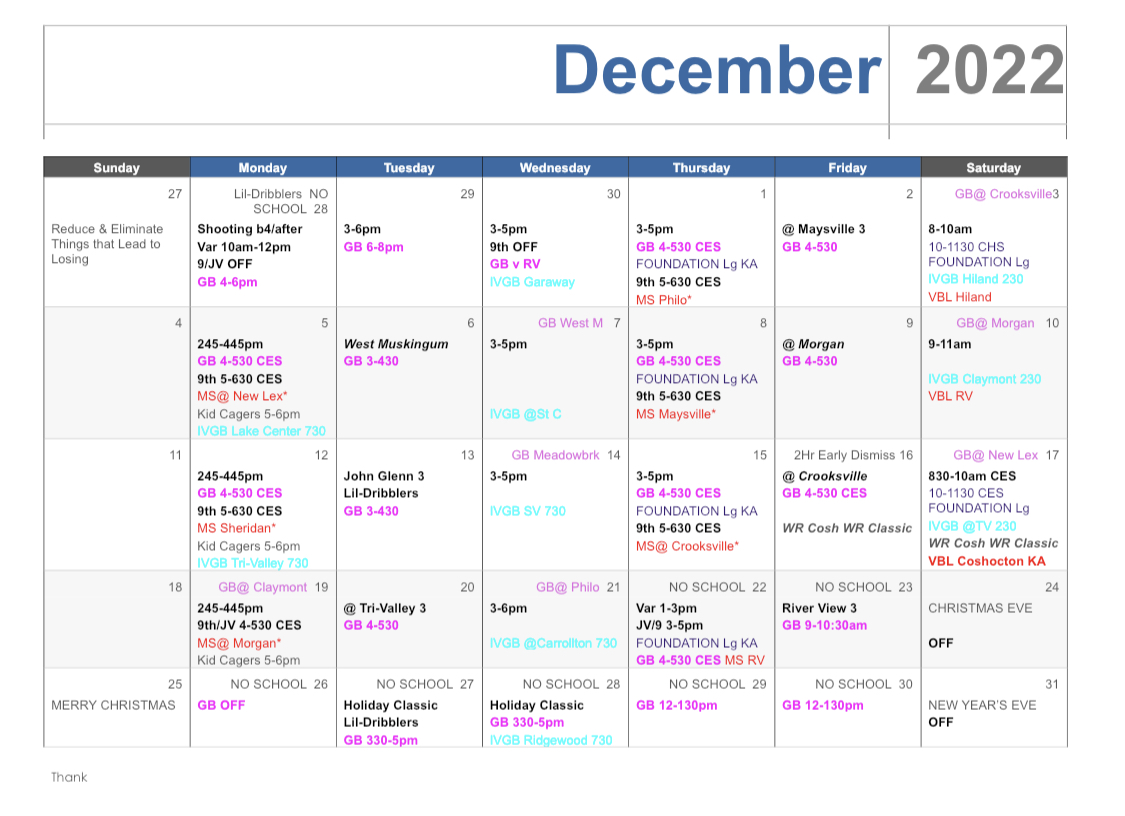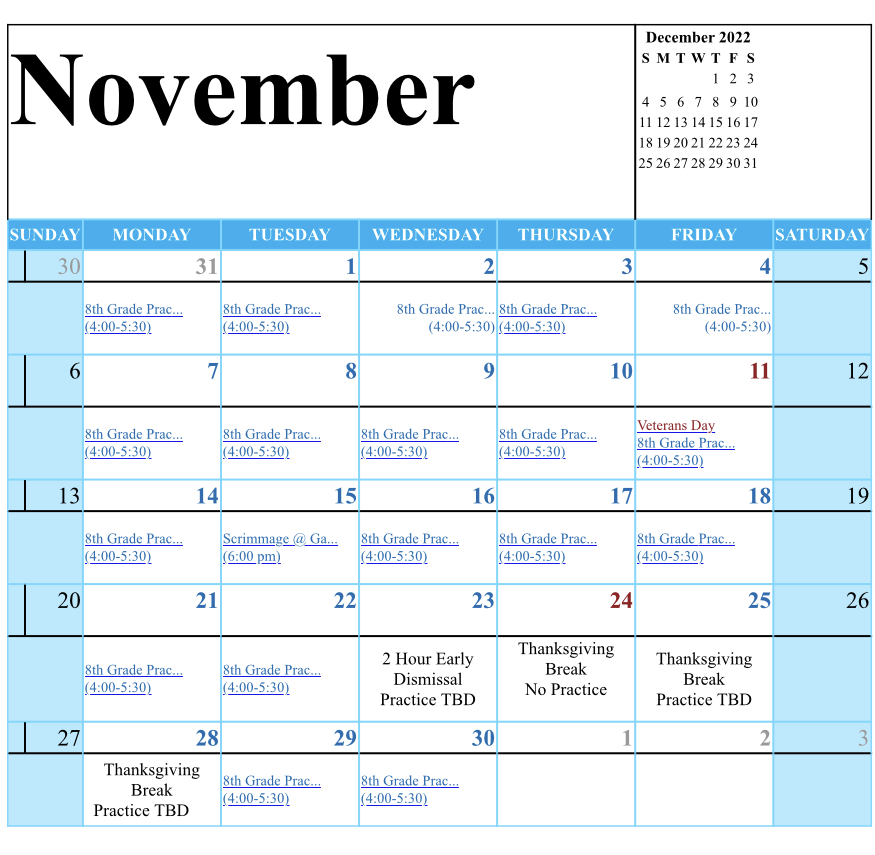 CRHoops Youth Basketball Opportunities
Valley Biddy League 5th & 6th Grades
Thank you to everyone who came out yesterday and registered their son for our Valley Biddy League! The kids worked hard and us Coaches had a great time working with them. We will be back in touch ASAP, once we have our gym times confirmed for our practice schedules.
Again Thank you for being a part of our Coshocton Youth Basketball Program, I am looking forward to a great season!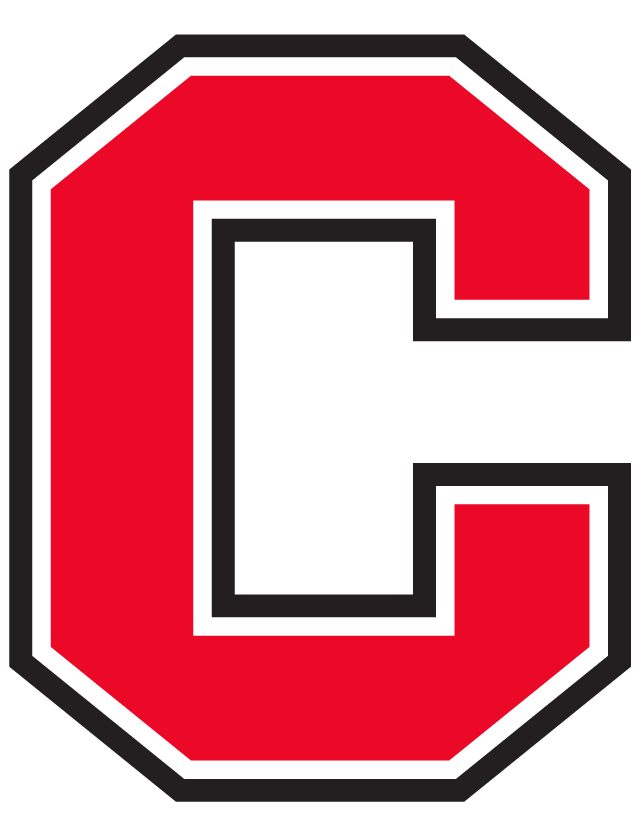 School Travel Tournament
Feb 13-18
3rd - 4th - 5rd - 6th Grades – Fee = $150per Team
(Pay for 3 teams get the 4th for FREE)
Registration for This Tournament will be done with Coach Herman and the Coshocton Basketball Program
OTHER YOUTH DEVELOPMENT OPPORTUNITIES
COSHOCTON REDSKINS BASKETBALL AND KA ARE JOINING FORCES TO PROVIDE THE BEST POSSIBLE BASKETBALL DEVELOPMENT OPPORTUNITIES FOR COSHOCTON COUNTY AND THE SURROUNDING AREA.
Foundation League 3 rd - 4th Grades – Fee = $40
BEGINS MON DEC 1
Our Foundation League is essential to our Youth Development Program. It is essential that these kids participate in Lil-Dribblers as it seriously advances their ball handling. However sometimes our 3rd and 4th graders are ready to handle more skills and a limited amount of competition. Therefore we have developed this Foundation League to fill this void. The Foundation League is designed for 3rd and 4th grade boys and girls to begin building more skills such as: Footwork, layups, passing, cutting, shooting, defensive stance, slides, ball pressure, etc. These teams will practice one night a week for approximately 90 minutes. The majority of practice will focus on laying a foundation of skills while having FUN. This league will also have 4 Saturdays (2 in Dec and 2 in Jan) where they play games within the league.
This is the Actual Schedule with Time TBD: Dec 1, 8, 15, 22, Jan 5, 12, 19 (Thursdays) Sat Game Days: Dec 3, Dec 17, Jan 7 (AT HS), Jan 21
If your son is really enjoying basketball and wants to continue playing a little longer, he can. Once this league is over we will assemble a 3rd grade team by school and a 4th grade team by school that will play in approximately 3 area tournaments in Feb-March. These teams will practice 2-3 times per week leading up to the tournaments. There are additional fees for these tournament teams. Parents will be asked to pay these fees (total fees calculated and divided evenly by # of players). We will also be looking for Parent Coaches for these teams!
REGISTER HERE FOR THESE OPPORTUNITIES Thru Kids America
(Click the Ball)