9.3.2020 Message to Group B Hello, this is Dave Skelton, Principal at Coshocton Elementary School with an important message for parents and staff about our first week of classes next week. School will be closed Monday to celebrate Labor Day. Classes will begin with only GROUP A students on Tuesday, Sept. 8, and only GROUP B students on Wednesday, Sept. 9. This beginning with smaller classes will enable our staff to work with students on specific procedures for safety, arrival and dismissal, breakfast and lunch, recess, etc. ALL STUDENTS should attend on Thursday, Sept. 10. **Click the link below to view the entire message:
https://5il.co/klb3
Thank you to Operation Face Mask for providing 390 face masks for Coshocton City Schools! Operation Face Mask is a non-profit organization providing face masks to several schools in our area and around Ohio.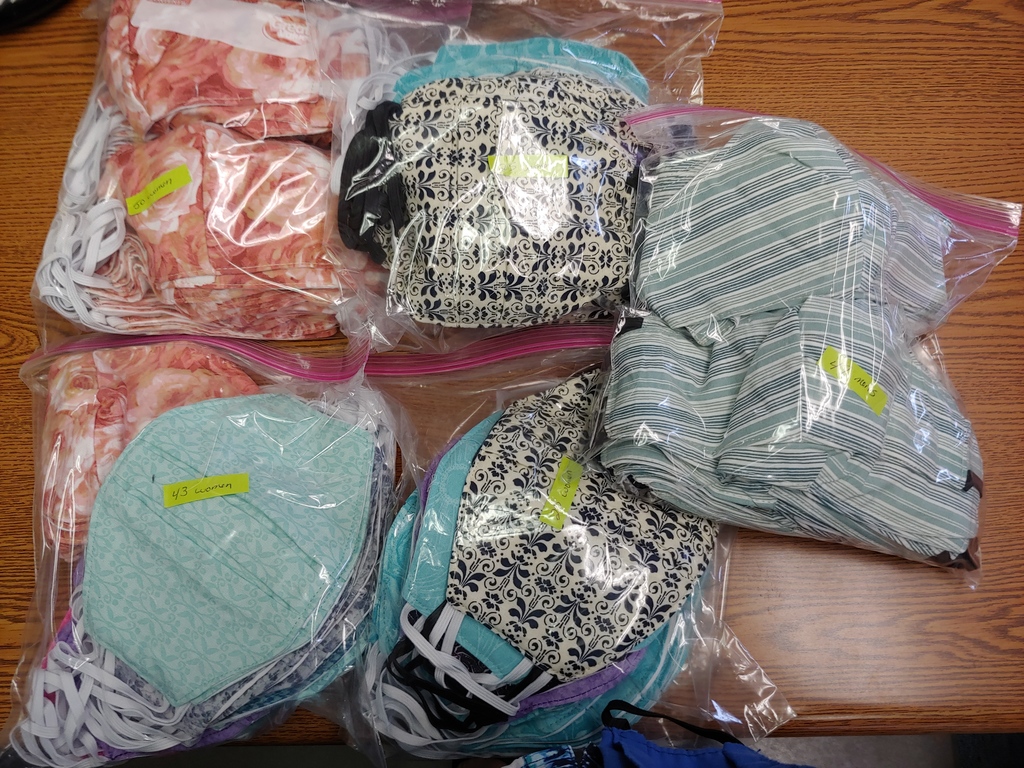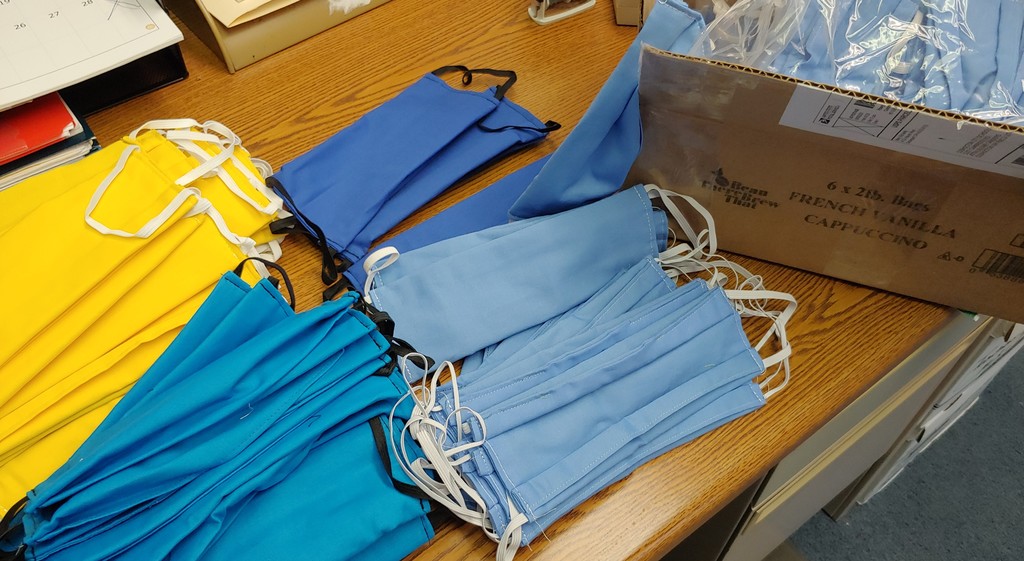 Hello, this is Dave Hire, Superintendent of the Coshocton City Schools, with an important announcement for all parents and staff about the start of school next week. School will begin next week but we will be making an adjustment for our first two (2) school days in order to have smaller class sizes as we work with students and staff on safety protocols and procedures, bus procedures, our arrival and dismissal routines, as well as our lunch, restroom and recess expectations. Students will be off on Monday due to Labor Day. We will be using our modified schedule of two different student groups for the first two days of school at this time. Please note that this is a change for our students next week. Students in Group A will attend on Tuesday, September 8th. Students in Group B will attend on Wednesday, September 9th, and all face to face students will attend beginning on Thursday, September 10th. Again, only students in Group A (which is half of our students) will attend on Tuesday, September 8th and only students in Group B will attend on Wednesday, September 9th. You will receive information from the buildings about which group your student is in (either Group A or Group B) in the next few days. Thank you for your patience and understanding with this change. This new process will help our students and staff better adapt with all the new changes. I apologize for any inconvenience, and I thank you for your attention to this message.

Hello this is Tony Meiser, Asst. Principal at CES and your contact for remote learners. If you do not currently have one of our school devices and you indicated on the CES survey that your student needed a device and charger for remote learning you can pick these up on Friday, September 4 from 9am-2pm in the main office. Please remember you must be 18 or older to sign out a device. As always if you have any questions please feel free to contact me at 740-622-5514 or
tony.meiser@coshoctoncityschools.com
. #CoshoctonPride

Good evening this is Tony Meiser, Asst. Principal and your contact for remote learning! Thank you for your patience and understanding as we have been working hard to solidify learning plans for the school year in these unprecedented times. Attached you will find a video introducing you to your distance learning system Edgenuity. If you do not receive the link in a text message, please visit our website coshoctoncityschools.com, click on "Menu" and find the Remote Learning section at the bottom of the page. This video will help both you and your student become familiar with and navigate this platform. More information regarding usernames and passwords are forthcoming. As always I am available to answer any questions you may have. Have a good evening.
https://youtu.be/SVYkKrklbjc

Coshocton Elementary 2020-2021 Vehicle Pick-up Procedure For parents who plan on picking up their child this school year, click on the grade level of your child to find out where to pick them up. Any questions please contact the school at 740-622-5514. Click on the star to begin. #CoshoctonPride
https://www.thinglink.com/scene/1350486682637434881

Varsity football falls in a hard fought battle to River View, 30-27 #CoshoctonPride

Varsity Football vs River View Update: 14-14 at halftime. Fans can watch the game on the WTNS Facebook page! #CoshoctonPride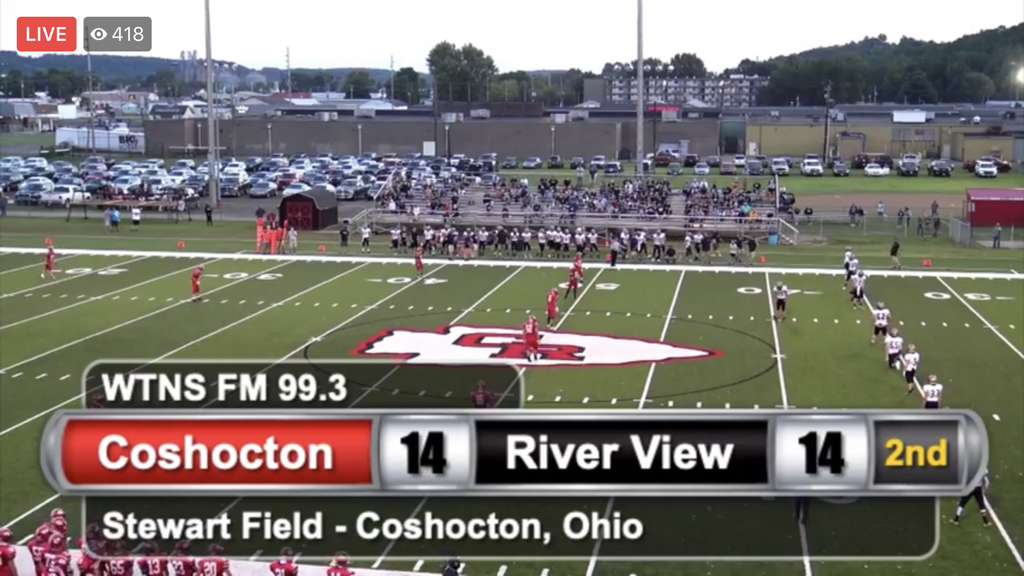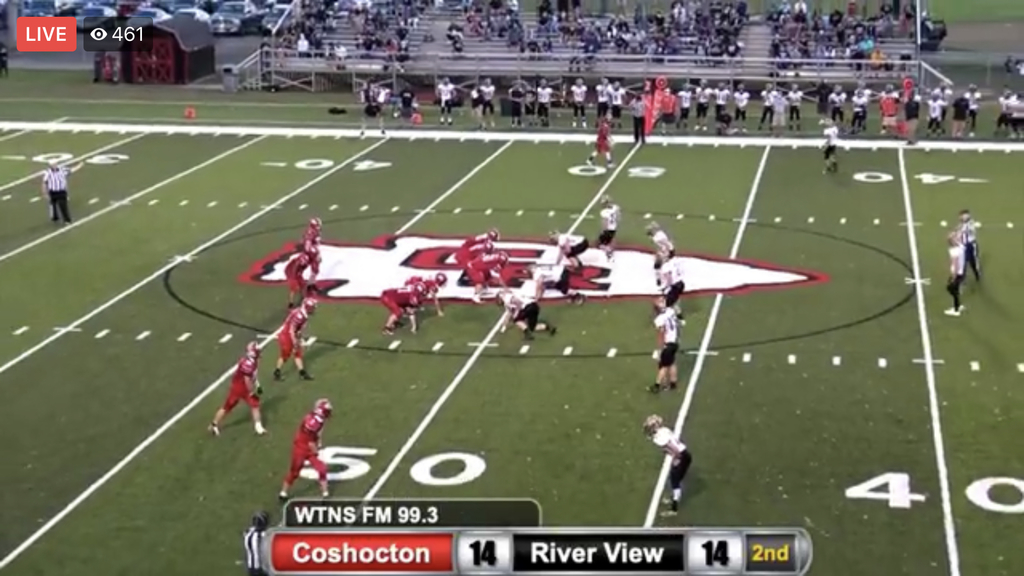 Click the link to access the parent letter from Superintendent, Dr. Hire, regarding the following: 1. School Emergency Procedures 2. Student Online Enrollment 3. National School Lunch and Breakfast Program Information 4. What to do if your child has COVID-19 symptoms 5. Re-Opening Information
https://5il.co/kctm
#CoshoctonPride

All hands on deck! We are EXCITED to see our entire server environment being refreshed and installed over the next few days! #CCSTechDept #CoshoctonPride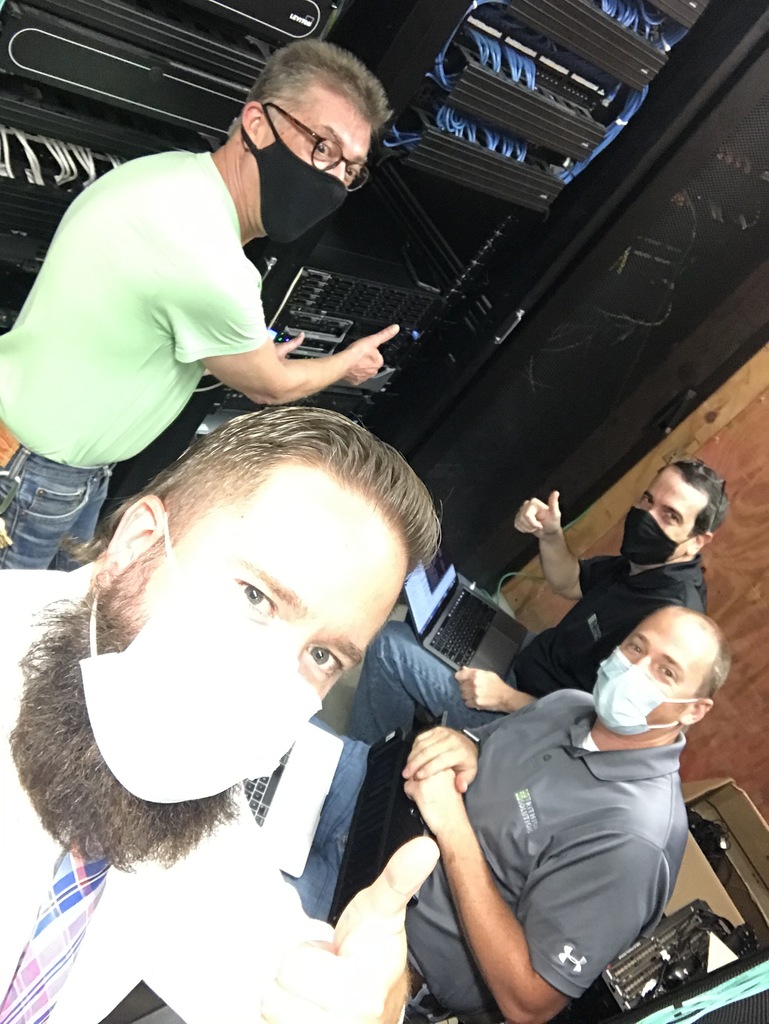 Wow! What a great day to be back TOGETHER! It has been approximately 159 days since all staff have been in our buildings on the same day. It was GREAT seeing everyone today! #TogetherWeMakeADifference #AllIn

Thank you, Jim and Cathy Waibel, for making and donating 600 masks for our CES students. Our students are going to love the colorful designs that you have chosen. Your generosity is greatly appreciated! #CoshoctonPride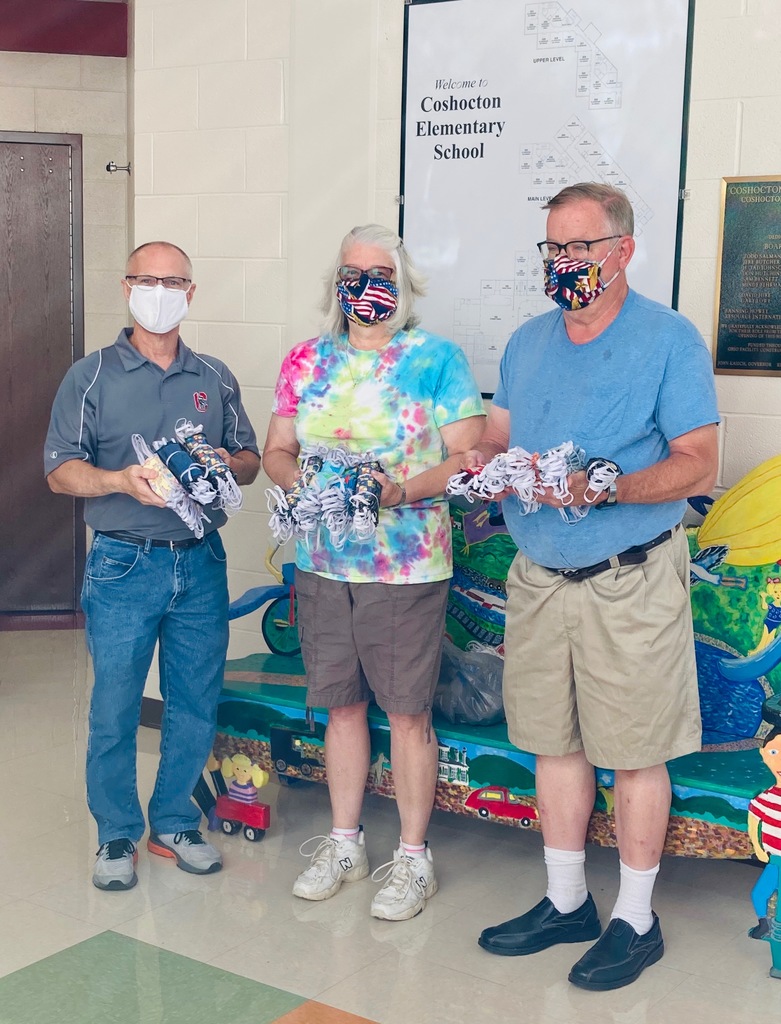 Good evening, this is Dave Skelton with Coshocton Elementary School with an important announcement for all parents. I hope you are doing well and being safe. Many parents have asked about specific details regarding our back to school plans. We have a document on our website, Facebook page, and in a text message being sent to you along with this voice message. We have outlined 8 key areas. Please note the specific details about our arrival and departure plans because these are different from prior years. If you have any questions after reading the document, please feel free to call us at 622-5514 and we'll be happy to help you. Thank you for your continued patience, support, and kindness during these challenging times. CLICK this link to view the document...
https://core-docs.s3.amazonaws.com/documents/asset/uploaded_file/865784/CES_Reopening_Planning_Information_August_18_2020.pdf

ATTENTION PARENTS OF STUDENTS WHO RIDE A BUS: Did you move over the summer and need to change buses? Do you need to arrange busing for your student? Do you have a bus question? Please contact Jennifer Andrews at the bus garage. Email is preferable:
jennifer.andrews@coshoctoncityschools.com
Or phone: (740) 623-5804

Wow! Talk about a sharp fleet of buses! Thanks to our maintenance and transportation staff for all they do to keep our fleet of buses looking and riding GREAT!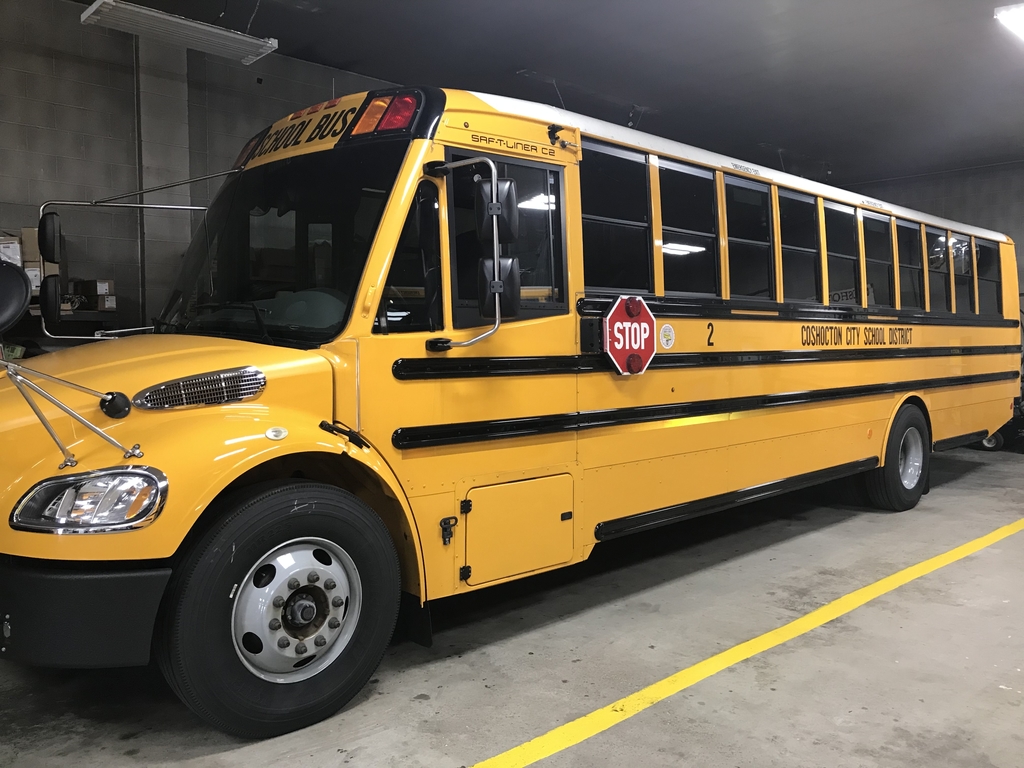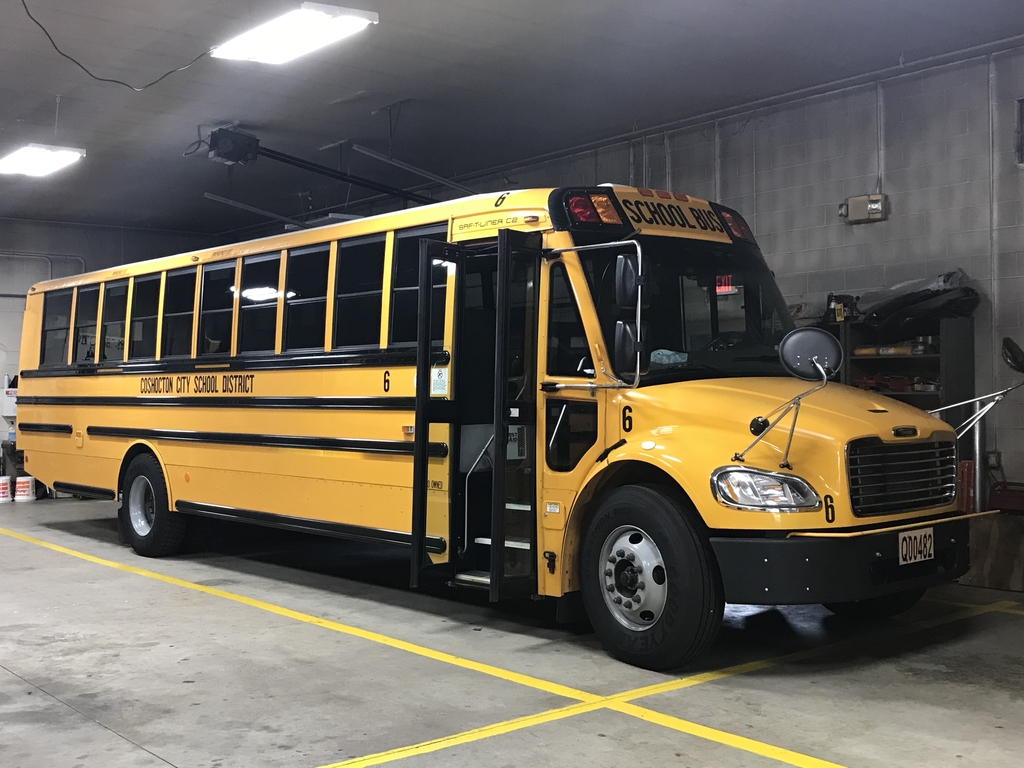 Good Evening, This is Jason Olinger, Director of Instructional Technology at Coshocton City Schools, calling with an important announcement for all families of students entering Kindergarten, First grade, and Second grade. If your child has a district computer that was issued in the spring during the school closure, this device will need to be returned in order to prepare devices for the upcoming school year. Parents needing to drop off a computer and charging adapter can do so beginning tomorrow, Thursday, August 13, through next Wednesday, August 19th between the hours of 9am and 2:30pm. Please leave the computer and charger in the lobby by the Main office with your child's first and last name labeled on both the computer and the charger. If you are unable to drop off during these hours please call the school office at 740-622-5514 to make arrangements. Thank you and have a wonderful evening.
Good evening, this is Kaitlyn Ashbrook, Director of Curriculum for the Coshocton City Schools with an important announcement. Many of you have already completed the Learning Options Survey
https://forms.gle/eyfPwenhJUGGHpMp9
for the 2020-21 school year. If you have not yet had a chance to complete the survey, we are asking that you go to our new website coshoctoncityschools.com and complete the survey by the end of the day tomorrow. We are currently looking at platforms such as Edgenuity Elementary for our students in Kindergarten through 5th grade and APEX Learning for our students in 6th through 12th grade. If you would like to learn a little more about either platform, please visit the new Frequently Asked Questions document on our website and click on the logo of the platform you are interested in and it will take you directly to their site. We know the decisions you are having to make for your students these days are difficult. As we get more questions, we will continue to post Frequently Asked Questions Documents on our website and app to answer as many as we can. Thank you for your time and have a great evening!