Don't forget CES students are selling Discount Cards until this Friday March 24th. Discount Cards are $10 each. We are asking each student to sell 2 cards to help us reach our goal. Any student who sells 10 cards will receive 1 free discount card! Thank you for your help!
Just a friendly reminder than Spring Picture order forms are due today 3/20. We are extending that deadline due to Spring Break and will be accepting them tomorrow Tuesday 3/21 only. No orders will be accepted after tomorrow. Have a great day!

This is Mr. Meiser with an important announcement for all CES families. We need your help! As you know, we are in the middle of our discount card fundraiser. This fundraiser helps us put on FANTASTIC programs for our families like our Family Reading Nights and Chili Suppers.  If you enjoy these activity and would like to see us hold others, please help! Don't forget these cards can make great gifts and can be used all around town. We are asking each CES student to sell at least 2 discount cards. However if a student sells 10 cards, they will receive a free discount card! Either fill out the attached form or call the office to place your orders. Thanks for your support.
https://5il.co/1qt7a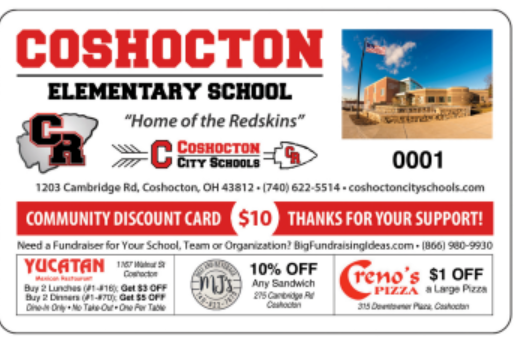 LAST CALL FOR CES YEARBOOKS! It is not too late to order your 2022-2023 yearbook! Please visit the online sale site, book.hrimaging.com to order yours before March 17th! There is a message that will appear if you have already ordered one. The price of the book is $17.00. Thank you!

CHS Important End of the Year Dates! Mark your calendars! Go Skins! #coshoctonpride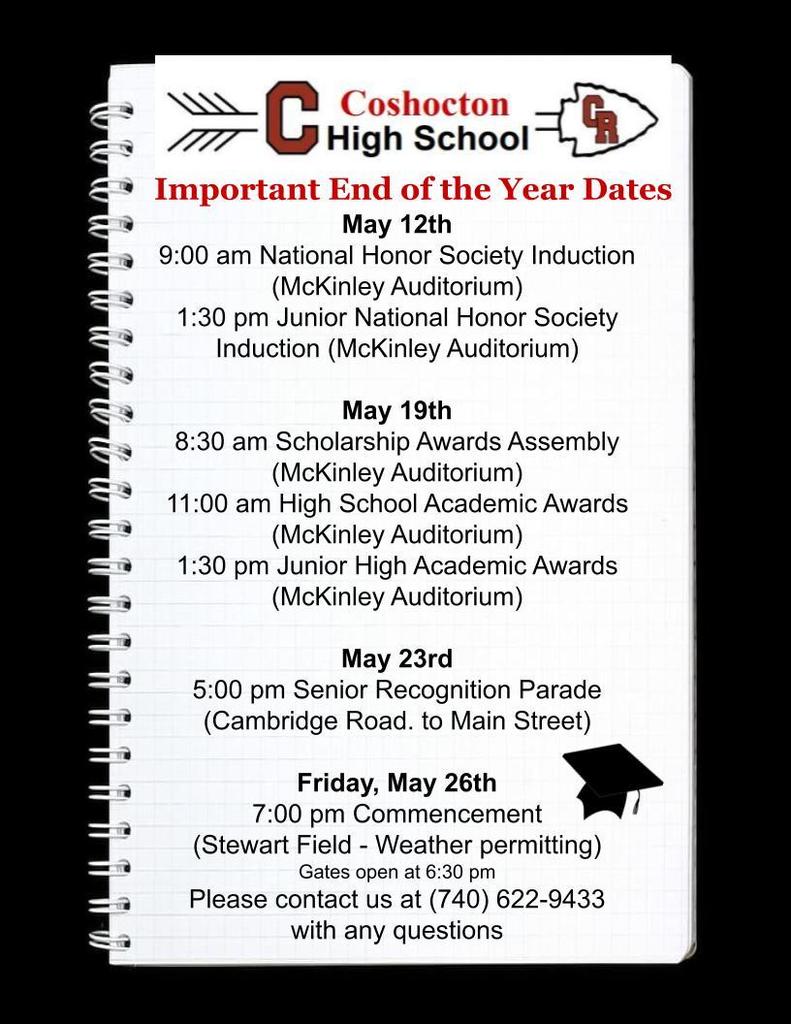 'Gretel! The Musical' - Friday, March 10 and Saturday, March 11; 8:00pm at CHS McKinley Auditorium! #coshoctonpride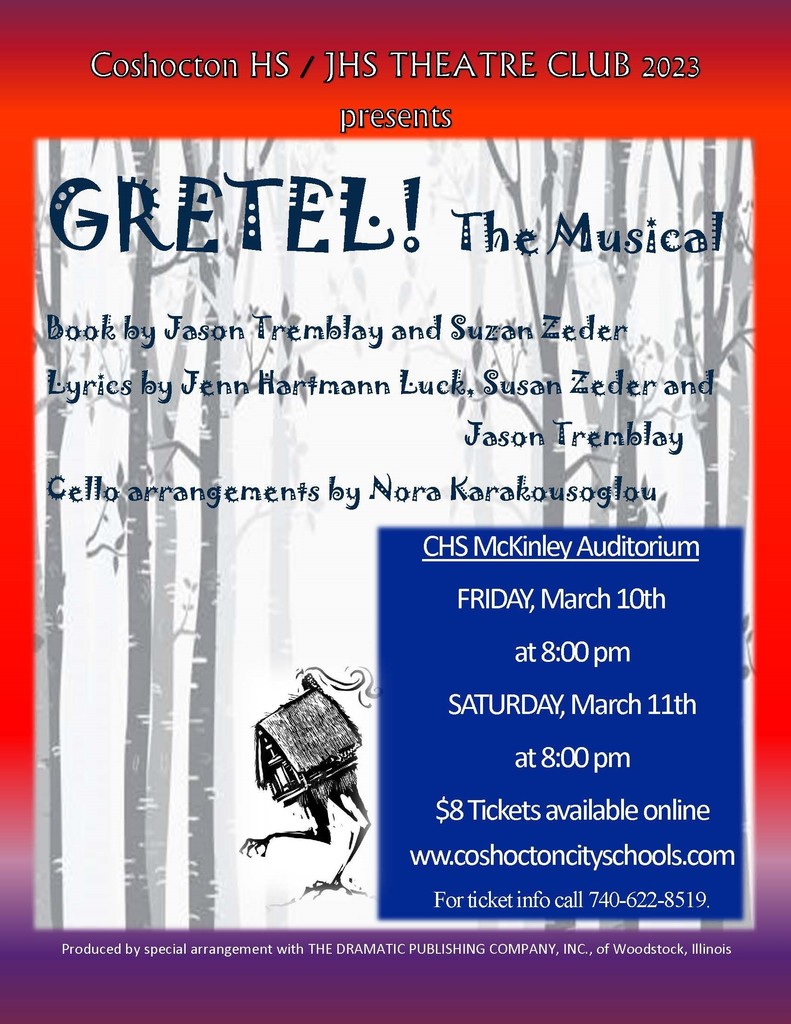 WOOF! WOOF! WHO LET THE DOGS OUT? Not us but we are taking care of them! Tomorrow is the LAST DAY for "Dollar Dog Days"! CES Student Council is raising money for our Local Animal Shelter. Make sure to bring in $1, cat/dog food, cleaning supplies, or cat/dog toys, to donate and you will receive a dog bone to hang in our school!
CES students will be selling Discount Cards March 10th - March 24th. Discount Cards will be $10 each. Many generous local businesses have agreed to offer card holders these discounts to help support our school! These funds are used to help pay for things like our Community Chili Supper and our upcoming Family Reading Night. Order forms will be sent home with each CES student tomorrow. Want to see a preview of what discounts are offered? Just use the following link to view a copy of the order form:
https://5il.co/1qfjt

Mark your calendar for next CHS Parent-Teacher Conference Night! #coshoctonpride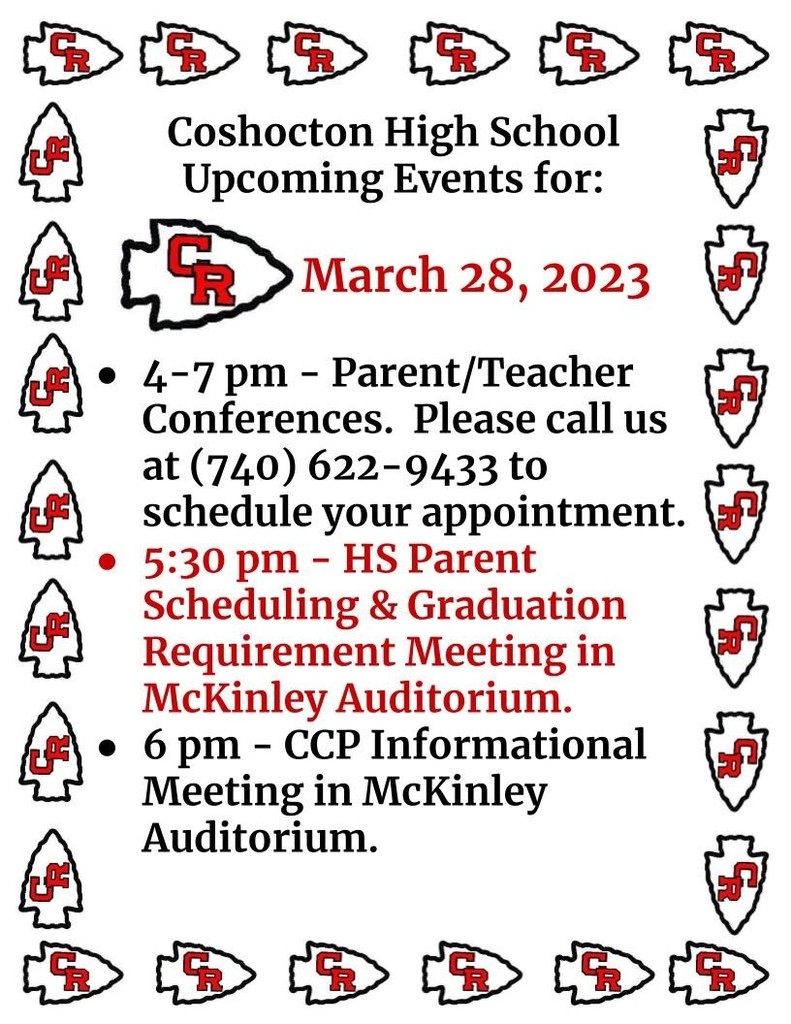 CHS February Students of the Month! Congratulations to Jalynn W, Madi B, Lilah L, Koltin T, Jakob A and Jordan U! Go Skins! #coshoctopride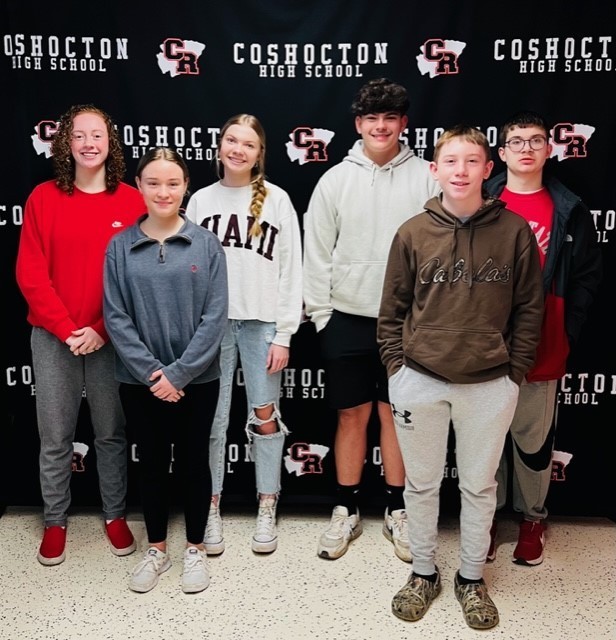 Boys and Girls Basketball: MVL vs LCL Senior All-Star Game. Sunday, March 12, 2023 Licking Valley High School. Girls Game 2:00 PM, Boys Game 4:00 pm. 3 point shootout at halftime of each game. Admission: Cash only at the door $5.00 per person, 10 & under free.

Thanks to the Muskingum Valley Educational Service Center (MVESC) and Reading Is Fundamental (RIF) organization, every child in our building will be receiving two free books this school year to add to their at home libraries. RIF believes "every child deserves an opportunity to own books, learn how to read, and obtain the fundamental building blocks to achieve their highest potential. Literacy opens doors and enables every child the chance to live their own journey." Please enjoy this first book in honor of the Read Across America celebrations that are taking place this week at school. The second book will be sent home towards the end of the school year.

Congratulations to the CHS February Staff Members of the Month; Mr. Hardesty and Mrs. Lonsberry! Check out what their students say about them! #coshoctonpride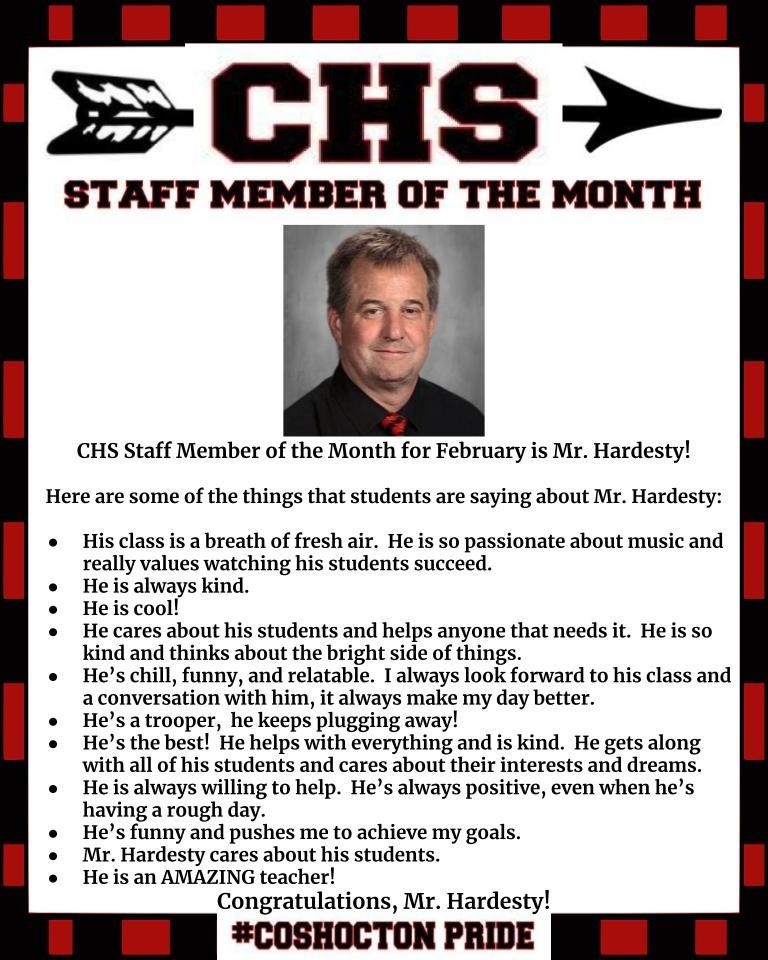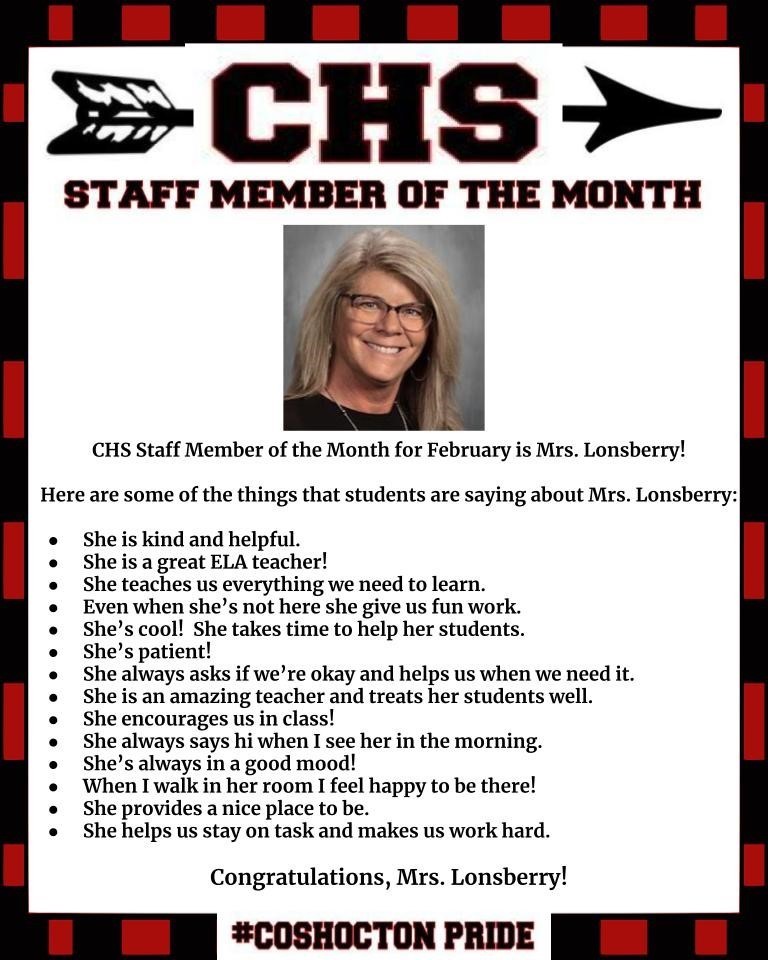 Attention GEARS parents. Please find attached an updated GEARS program calendar. If you have any questions give us a call at 740-622-5514
https://5il.co/1pzdz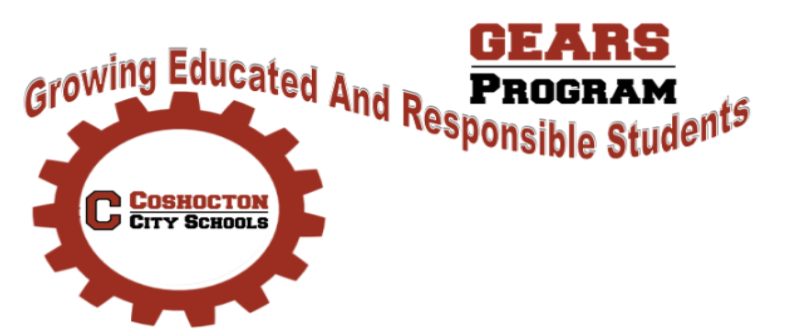 Zane Stanton will be wrestling in the D3 District Wrestling Tournament Friday 3/3 @ 4:00 pm. Harrison Central HS Cadiz, Ohio. Tickets must be purchased online at
www.ohsaa.org/tickets
. Adults $8.00, Students $6.00 per session. Good Luck Zane. GO FIGHT PIN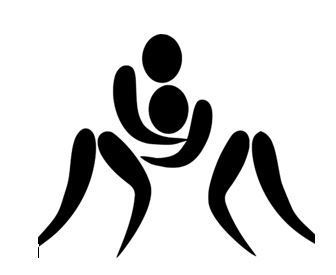 Reminder GEARS Parents: GEARS after-school program will be cancelled on tomorrow Wednesday, March 1, 2023 due to the chili supper. We invite and encourage you all to attend the chili supper with your families.
REMINDER CES Spring Picture Day is this Thursday March 2nd. All students will be photographed and proofs will be sent home with the option to purchase at a later date. Please use the following link to view the reminder that was sent home with students last week:
https://5il.co/1ptw6

Hey Everybody! It's Read Across America Week! A Dr. Seuss spirit week with a little tweak Monday dress like a farm animal or a farmer. Tuesday, wear green and be a charmer. Wednesday is your favorite hat! Thursday crazy socks Friday is jersey day at home with your Xbox. We can't forget the book fair happening all week And the chili supper. It will taste so sweet. We can't wait to see what you have planned But even more, we hope to see a book in your hand.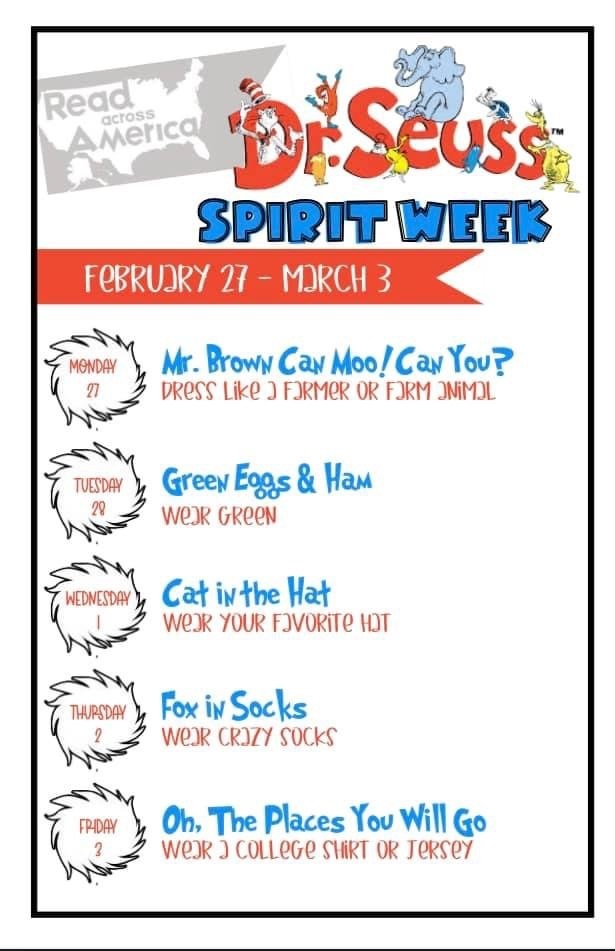 Attention GEARS Parents: GEARS after-school program will be cancelled on Wednesday, March 1, 2023 due to the chili supper. We invite and encourage you all to attend the chili supper with your families.

Good Evening, This is Mr. Casey and I'm calling to invite everyone to join us at our chili supper that will be held on March 1st from 5:00 - 7:00 pm here at Coshocton Elementary. The dinner will include Chili, hotdog, desert and drink. The cost of the dinner is $2.00 per person or the whole family can attend for $10.00. You can buy your ticket in advance by sending money in with your child and we will send the tickets back home with them. You can also stop in the main office or purchase them at the door. We are hoping to make this a yearly event as it was in past years. Hope to see everyone on March 1st! Have a great evening and always remember, Coshocton Pride!