CHS first quarter Merit Roll! Congratulations! #coshoctonpride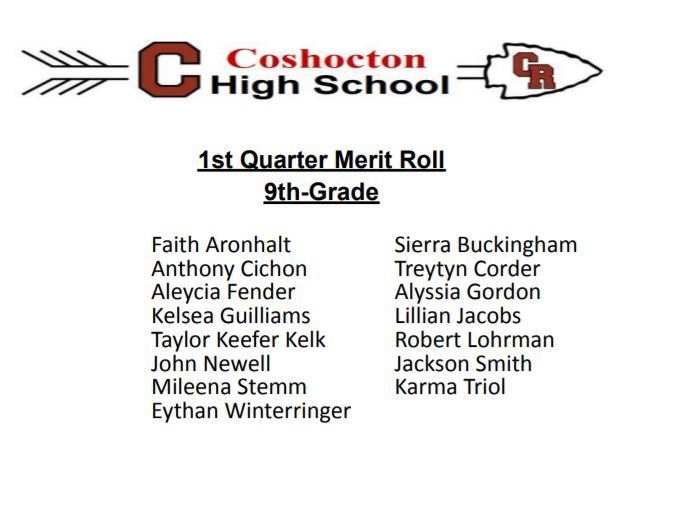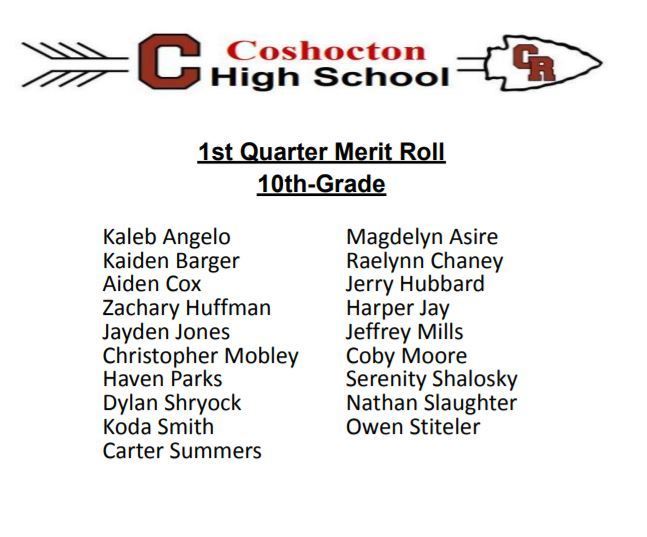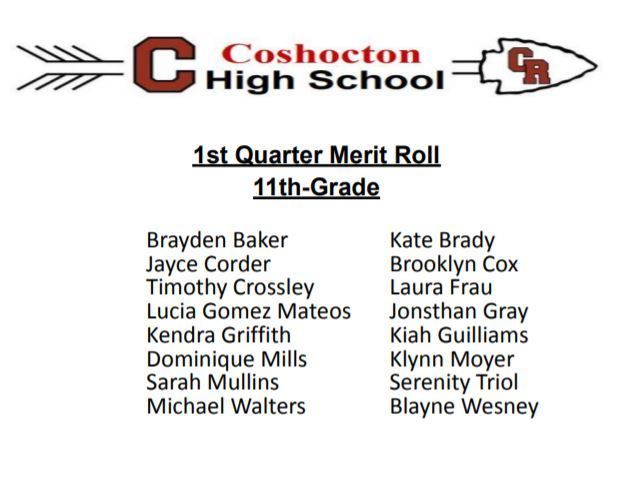 Hello CES Families! This is just a friendly reminder that Picture Retake Day is this Wednesday November 10th.
Good Evening, This is Nurse Roberts. Coshocton City Schools will be offering the Pfizer COVID-19 vaccine clinic for students who are ages 5 or older on November 12th. This is a voluntary clinic. Your student is not required to be vaccinated. Any student who is not 18 years old or older must have signed parental permission to receive a vaccine. Parents are permitted to attend the clinic with their child. Students will receive the Pfizer vaccine which has been CDC approved for children as young as 5 years old. This vaccine is a series of 2 vaccines given 3 weeks apart. The vaccine will be given at school during the school day on November 12th. There will be no out of pocket cost to your family. If you want to be added to the schedule or have any questions please contact me directly at 740-622-5514 ext. 3008 or email me at
laura.roberts@coshoctoncityschools.com
. Thank you, Laura Roberts, RN, BSN School Nurse

11/3/2021 Attention Elementary Parents and Students: Due to lack of availability, Meatball Subs will be replacing Pizza on the menu Friday, 11/5/2021 at Coshocton Elementary. Cook's choice for Friday, 11/5 will be Breaded Chicken Sandwich. Thank you, Jennifer Andrews Food Service Director Coshocton City Schools This is institution is an Equal Opportunity Provider.

Attention ALL PARENTS: There was a glitch in the attendance system this morning. If you sent your child to school today please disregard the message you received stating your child is absent/late.

CHS junior high first quarter Honor Roll! Congratulations! #coshoctonpride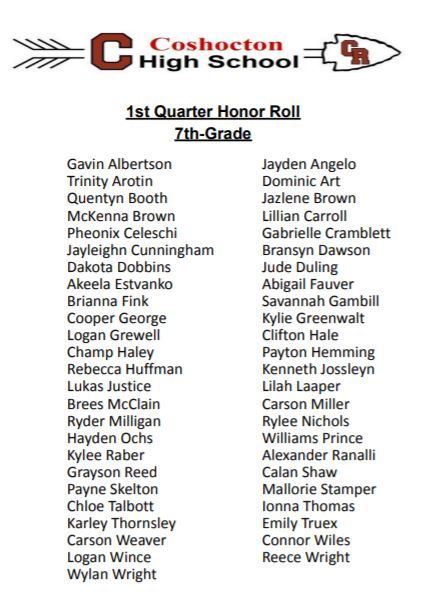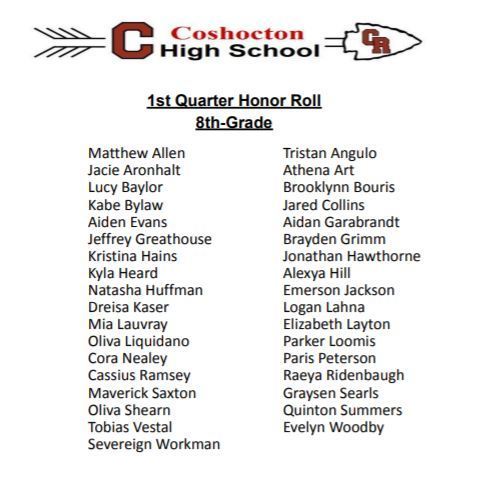 CHS first quarter Honor Roll! Congratulations! #coshoctonpride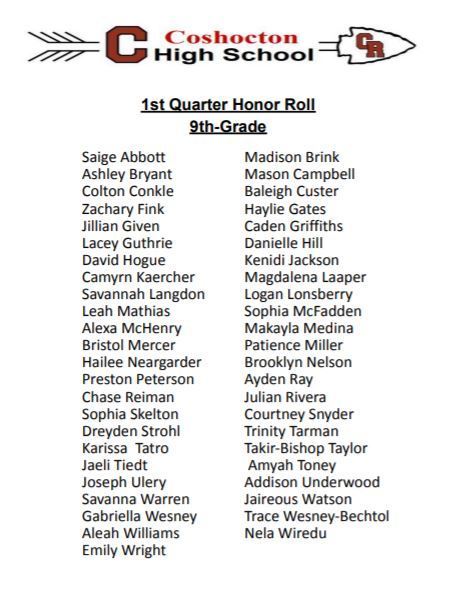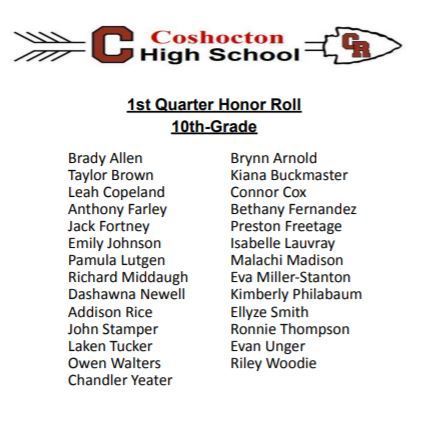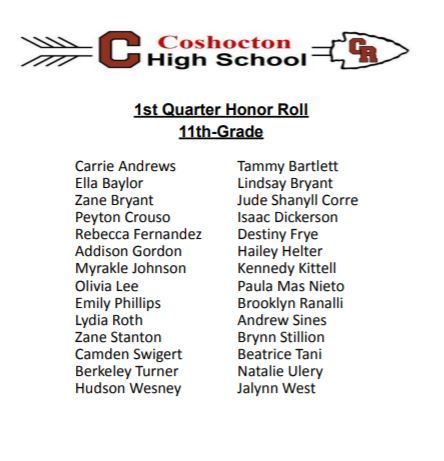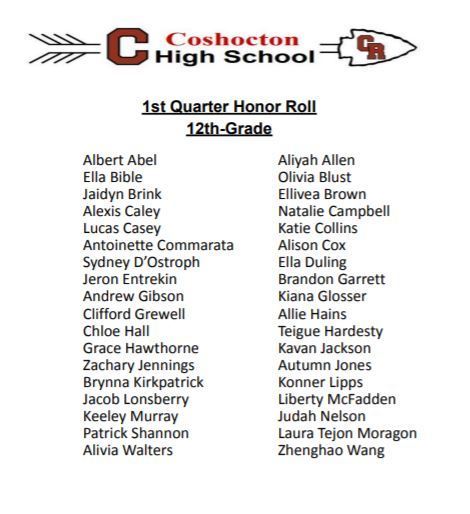 United Way will be sending home information about a Thanksgiving "Thankful Gram" Tattoo Sale. Surprise your child, your child's friends or classmates within the building and support United Way at the same time!

Good evening. This is Scott Loomis, Principal of Coshocton High School with an important message for all CHS families. First quarter report cards and conference requests were mailed on Friday, October 29 and you should be receiving them soon. Parent Teacher Conference night will be held on Thursday, November 4 from 4:00 to 7:00 pm. All conferences will be held by phone due to current health concerns. Please call us at 740.622.9433 if you would like to schedule a conference. If you are unable to schedule a time for November 4, please email your child's teacher or call CHS to schedule a conference for another day. We believe that connections between parents and teachers improve student's academic and behavioral achievement and we hope you take advantage of this opportunity. If you have any questions, please do not hesitate to give us a call. Thank you for your time. Go Skins!

Good evening. The Coshocton City Education Association voted this evening to ratify a two-year tentative agreement , and as a result there will be NO strike. Therefore school will be in session as normal for students on Tuesday, November 2nd at the regular times. A reminder we will still have the scheduled Teacher In-service tomorrow, Monday November 1st, and therefore there is no school for students. Again, an agreement has been reached between the district and the local teacher association and there will be NO strike. The Board is expected to meet on Tuesday to approve the agreement. Thank you for your patience and cooperation - we will see everyone in school on Tuesday. Thanks again, and have a good evening.

Good evening. First, we are happy to announce that a tentative agreement has been reached between the teachers' association and the Board of Education. I appreciate all of the time and hard work that has gone into reaching this agreement. Any further updates will be posted to the district website. Next, the Ohio Department of Health recently released new COVID-19 quarantine protocols for students and staff who may have been exposed to the virus in the school setting or school-related activities. Coshocton City Schools will be following the new protocols immediately. Click on the COVID-19 tab on our district website for these new ODH guidelines. Last, I wanted to remind you that we will have no school for students on Monday due to a scheduled Teacher In-Service day.

Tentative Agreement reached between Teacher's Union and Board of Education.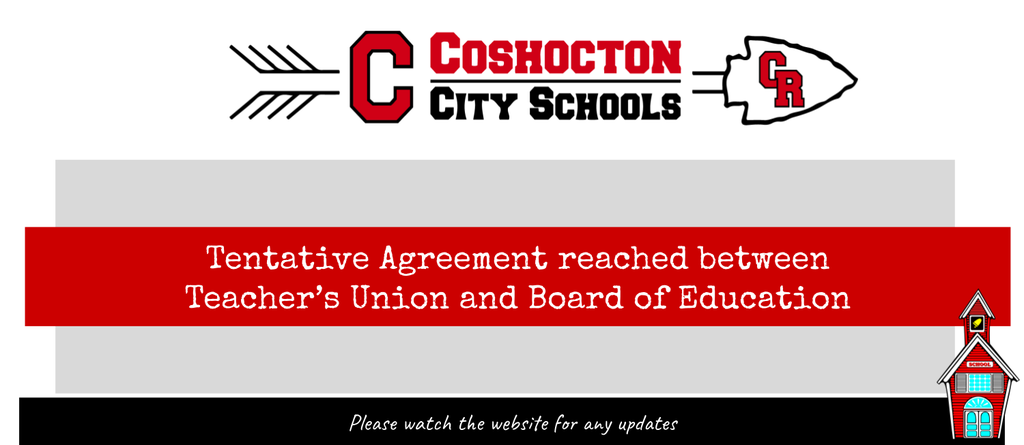 Good evening families! This is just a friendly reminder that our Fight for Phin fundraiser orders are due tomorrow!
The mandatory OHSAA winter sports meeting will be held Thursday, October 28th in the high school auditorium at 7pm. This is for all parents of athletes in grades 7-12 who plan to participate in any sport this winter. Coaches will have their respective team parent meeting immediately afterwards.

Coshocton High School Key Club and River View Lettermen's Club are holding the David Hollingsworth Canned Food Drive at this Friday's rivalry game at River View. We are asking students and fans of both teams to bring canned food donations to the game. Please help Coshocton win this rivalry drive!

Picture Re-take Day for CES Students has been rescheduled for Wednesday, November 10, 2021.

OHSAA Tournament Ticket Information for Varsity Volleyball, Boys & Girls Soccer: All tickets must be purchased online at
http://ohsaa.org/tickets
Ticket sales open 3 to 4 days prior to the event. There are no sales at the admission gate.

Coshocton City Schools Foodservice Department: Attention Parents and Students, Peanut Butter and Jelly Pockets will not be served until further notice due to the lack of availability from our supplier. Our district, along with every other district across the country, is struggling with shortages and out of stocks. We continue to do our best to serve our students. Sorry for the inconvenience, Jennifer Andrews Food Service Director Coshocton City Schools This institution is an equal opportunity provider

PICTURE RETAKE DAY for tomorrow, October 15, has been CANCELLED due to the original picture orders not arriving yet. We will let you know as soon as we get more information on your orders and can reschedule.