Good evening, this is Kaitlyn Ashbrook, Director of Curriculum for the Coshocton City Schools with an important announcement. Many of you have already completed the Learning Options Survey
https://forms.gle/eyfPwenhJUGGHpMp9
for the 2020-21 school year. If you have not yet had a chance to complete the survey, we are asking that you go to our new website coshoctoncityschools.com and complete the survey by the end of the day tomorrow. We are currently looking at platforms such as Edgenuity Elementary for our students in Kindergarten through 5th grade and APEX Learning for our students in 6th through 12th grade. If you would like to learn a little more about either platform, please visit the new Frequently Asked Questions document on our website and click on the logo of the platform you are interested in and it will take you directly to their site. We know the decisions you are having to make for your students these days are difficult. As we get more questions, we will continue to post Frequently Asked Questions Documents on our website and app to answer as many as we can. Thank you for your time and have a great evening!




Good evening this is Jason Olinger, Instructional Technology Director for the Coshocton City Schools with an important announcement. The Learning Options Survey
https://forms.gle/eyfPwenhJUGGHpMp9
is currently available on our website. We are asking that you make your choice by August 7th to help with our planning for the 2020-21 school year. At this time, for parents interested in the Remote Learning Option, we are looking at platforms such as Edgenuity Elementary for our students in grades K-5 and APEX Learning for those in grades 6-12. We also plan to have a Frequently Asked Questions document posted to our website on Monday to provide more information. The survey, and our entire Reopening Plan
https://5il.co/im8a
, are available on our new website at
www.coshoctoncityschools.com
. Thank you and have a great evening!

Hello, this is Dave Hire, Superintendent of the Coshocton City Schools, with an important announcement for all parents and staff. The Board of Education has approved a new revised school calendar and our Reopening Plan for this Fall. The first day for students has been moved to Tuesday, September 8th. Staff will begin on August 24th. Also, our new Reopening Plan will give parents the option of face to face instruction in our school buildings or parents may choose our online remote learning option. Parents must choose the option that is best for their child by Friday, August 7th. Parents can access the full Reopening Plan and the parent survey to indicate your choice on our new school website at Coshoctoncityschools.com. Parents will be able to submit their choice electronically, or parents can pick up or drop off a hardcopy of the survey at our district office beginning Tuesday, July 28th. Please visit our website to complete the survey to indicate your learning option for the upcoming school year.
https://forms.gle/k2UmBfUK5AMmwRas7
Again, please note that the first day of school will be the day after Labor Day, September 8th, for all students, whether they will be attending face to face or enrolled in our remote online program. If you have any questions, you can contact the district office. Thank you and have a good evening!

More photos of students with their signs from Mrs. McFadden and Mrs. Swigert! #CoshoctonPride #CoshoctonStrong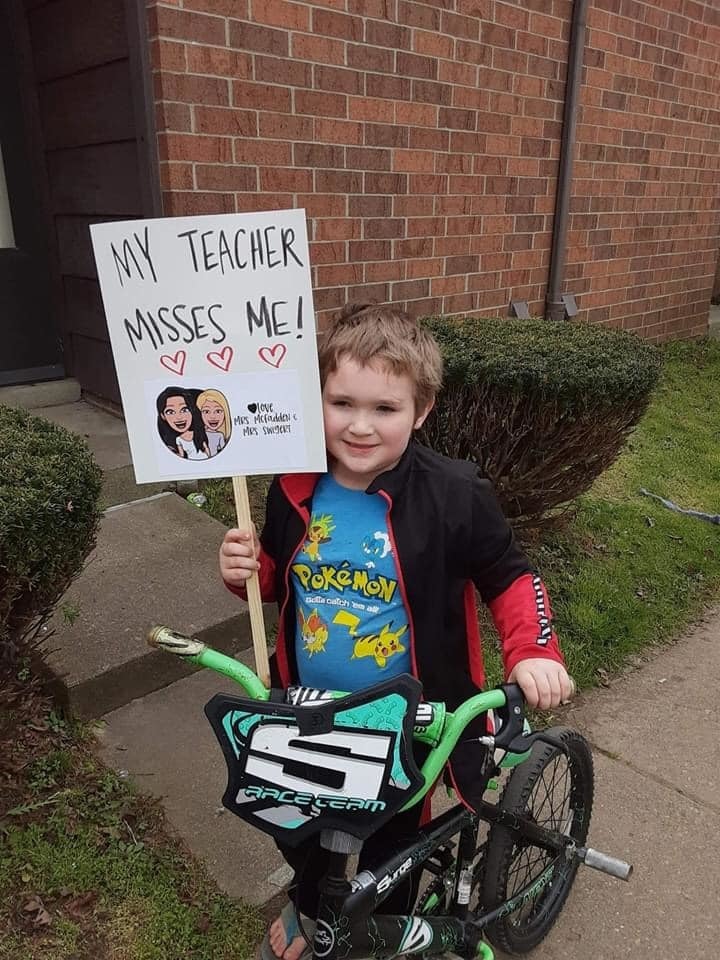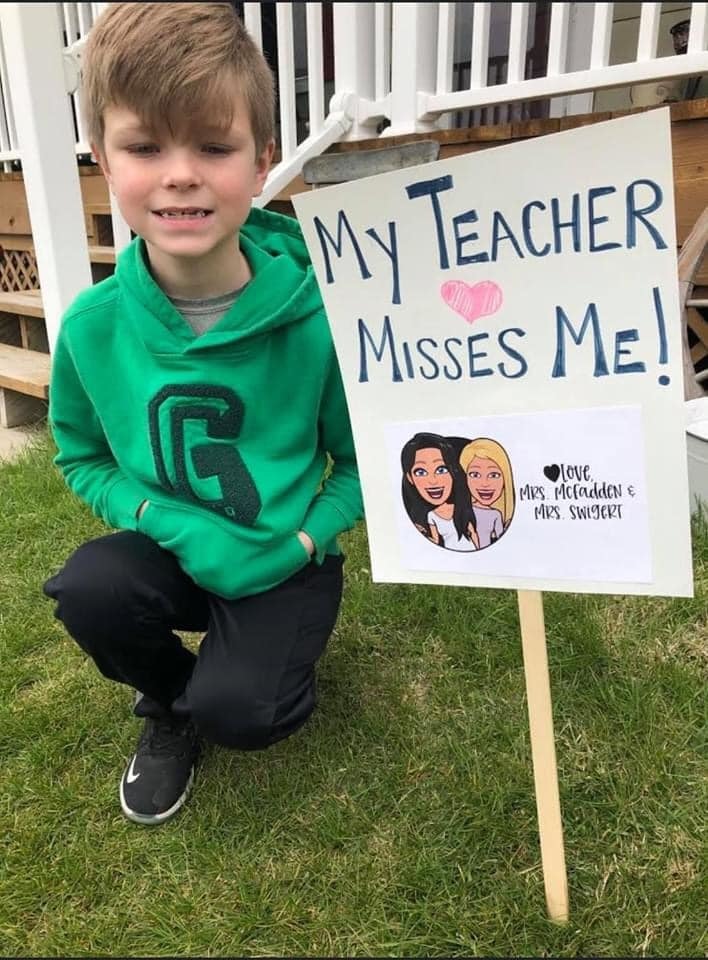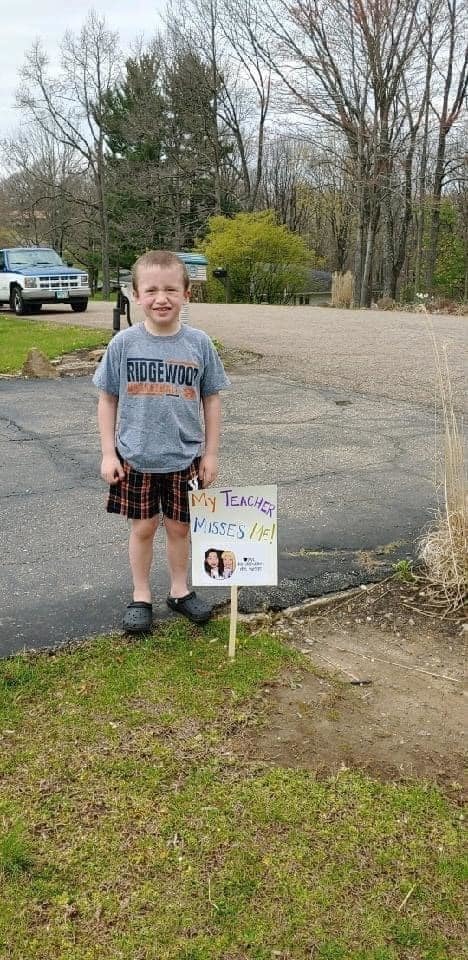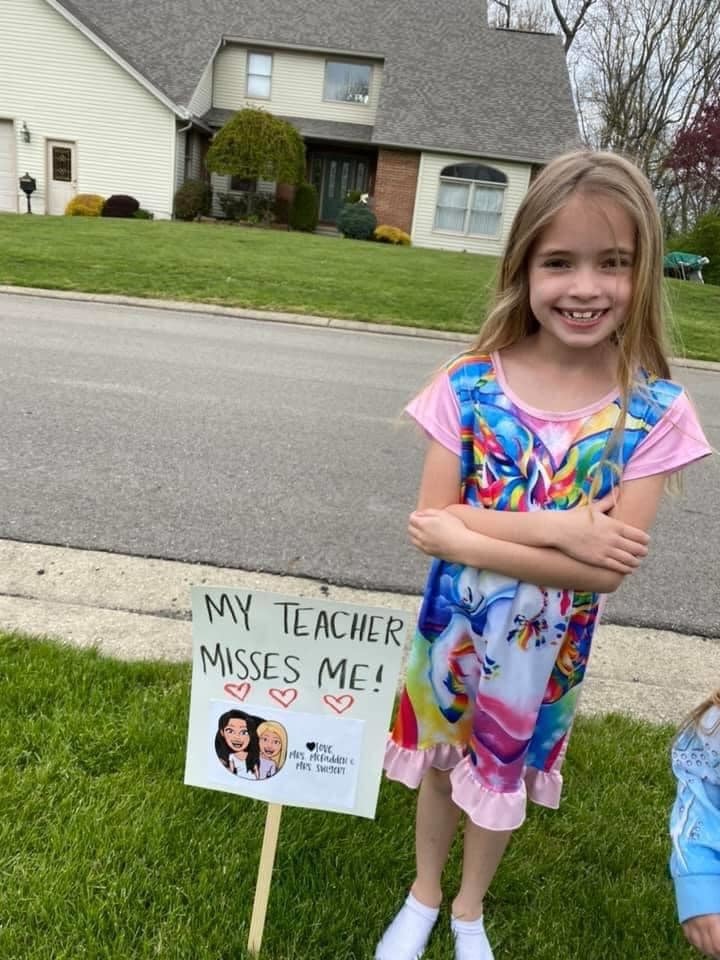 I would say their smiles say it all! Mrs. McFadden and Mrs. Swigert surprised their students with signs! A big thanks to our parents for sharing your photos with us! #CoshoctonPride #CoshoctonStrong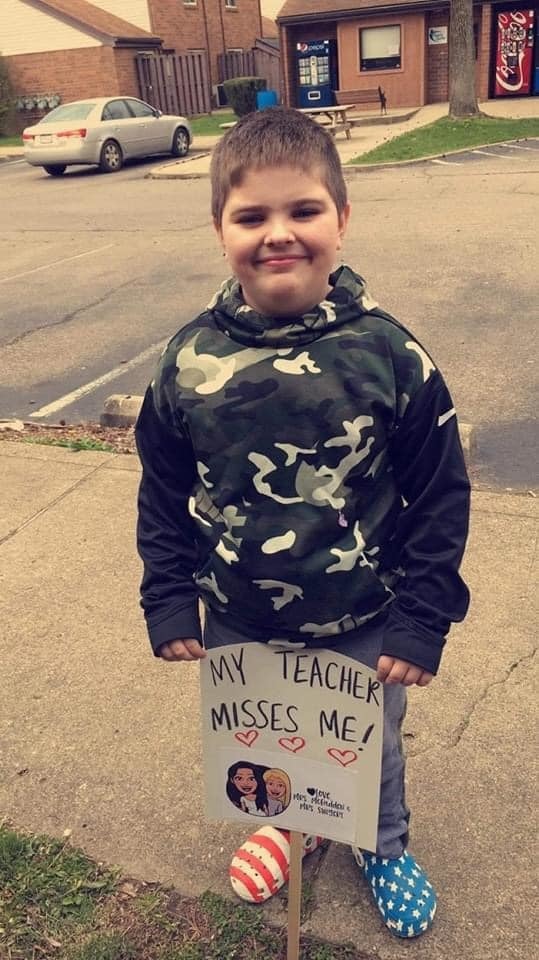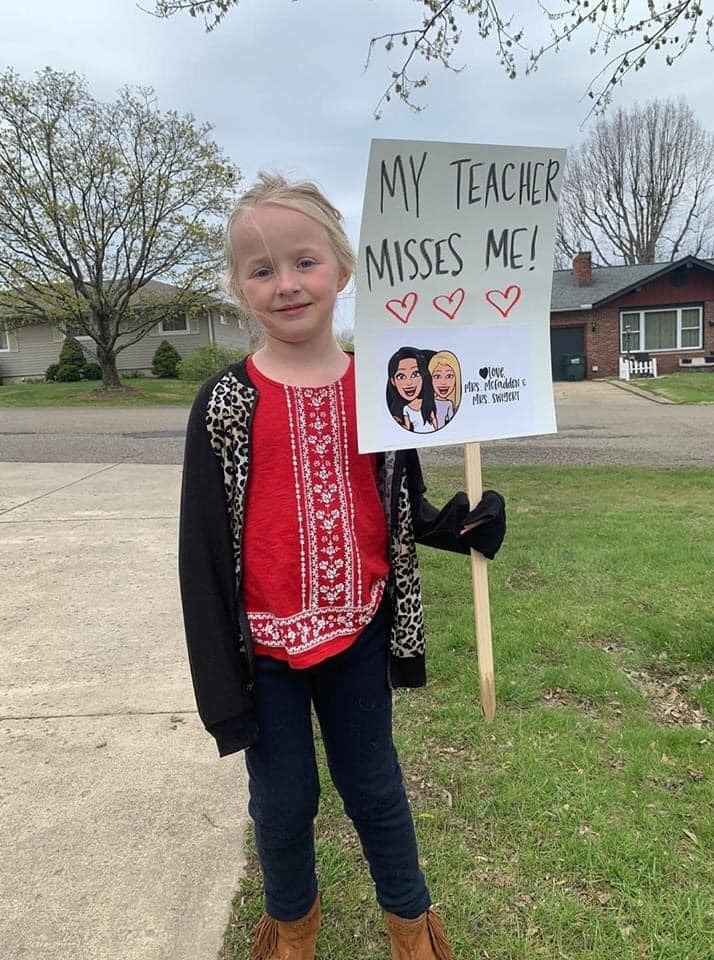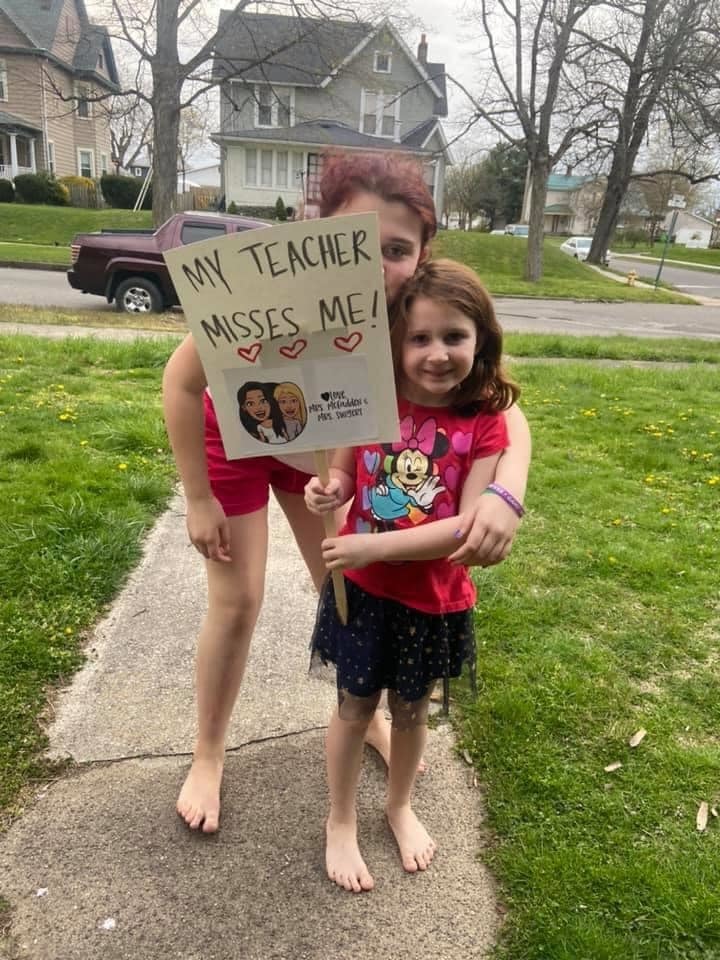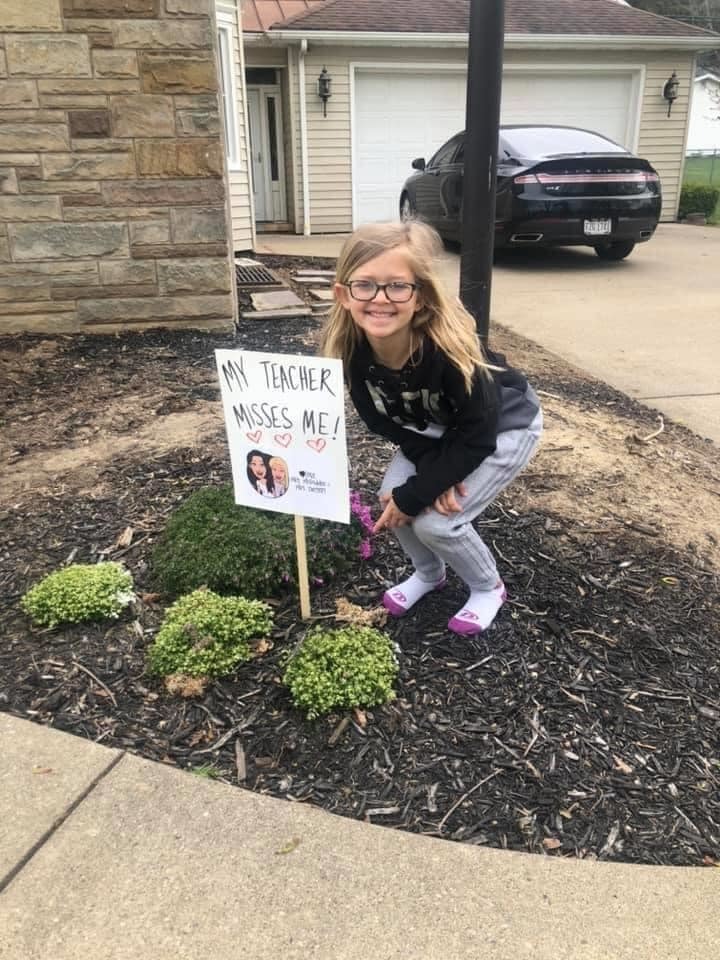 Amazon cancelled the need for having a paid subscription to stream books and audio books for children of all ages while schools are closed. Click the link below to learn more! #FreeAccessForKids #CoshoctonPride
https://stories.audible.com/start-listen

A HUGE shoutout to our transportation staff who helped deliver thousands of meals to our students! We couldn't do it without you!! Please join us in showing our support and appreciation for the transportation staff at Coshocton City Schools! #CoshoctonPride #CoshoctonStrong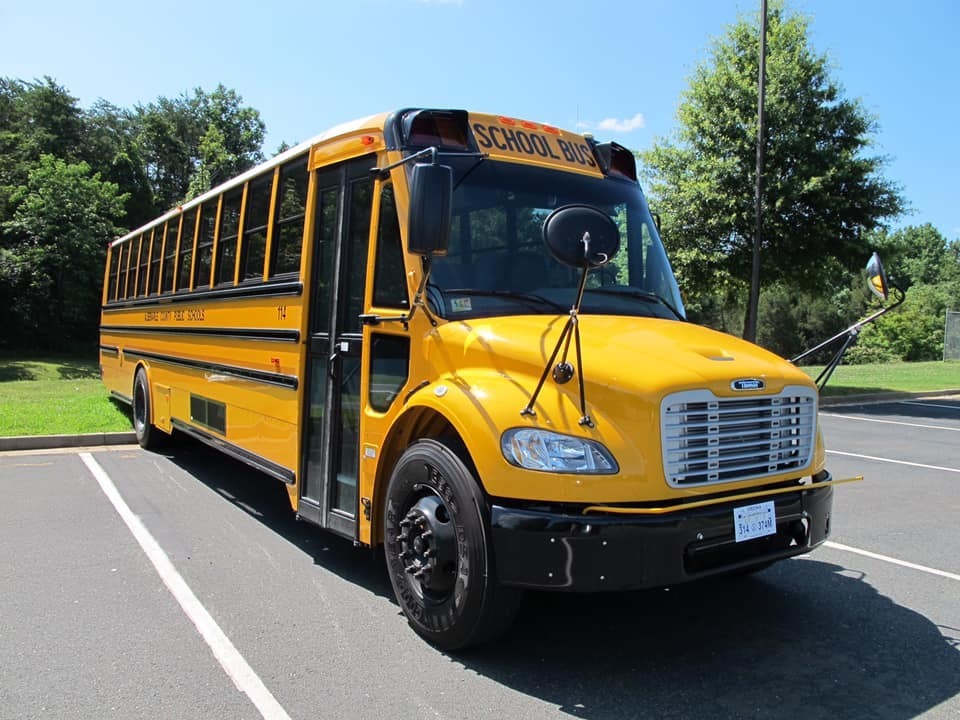 8th Grade Washington, D.C. Trip Postponed Due to the current pandemic, Coshocton 8th Graders did not travel to Washington, DC in May. This is a wonderful opportunity for our students, so CHS has rescheduled the trip for this fall. The Students will now be traveling October 26-28, 2020. All payments will be transferred to this new trip. If you still owe money towards your child's trip, please hold onto your payment until we return to school or the office reopens. If you decide that your child will not be going on the trip next fall, please email the CHS Trip Coordinator, Christi Fauver, at
christi.fauver@coshoctoncityschools.com
or message her on Remind. #CoshoctonPride

The lights are on at Stewart Field! Good luck seniors! Brighter days are ahead! Go Skins!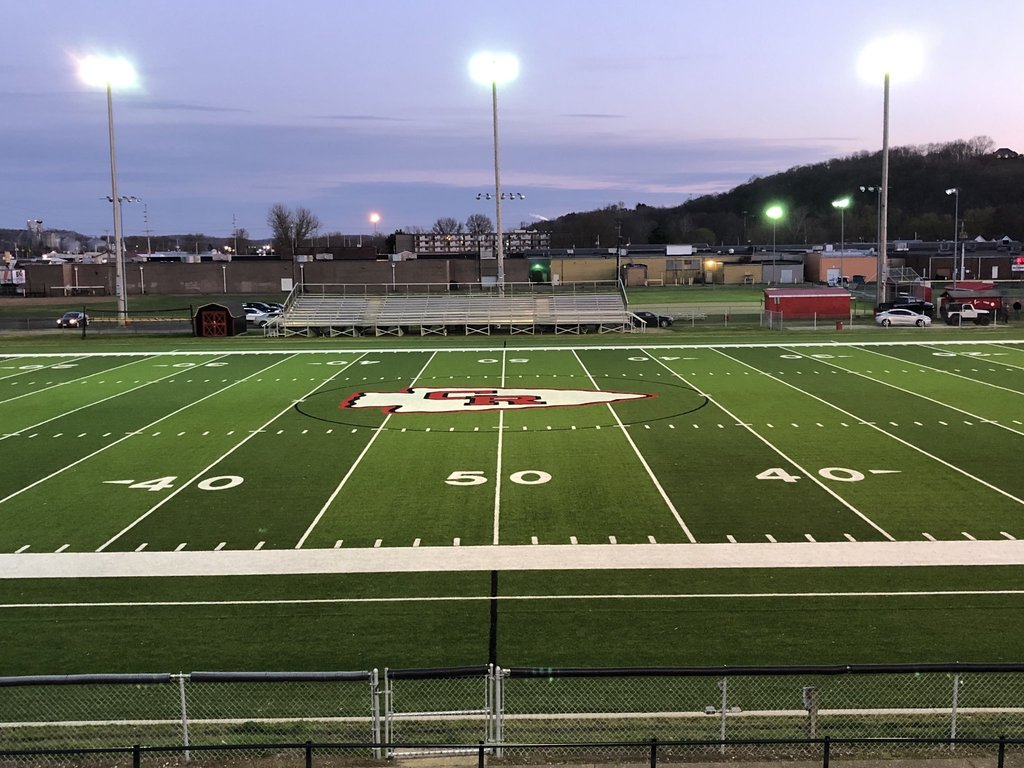 Lady Redskins with an exciting 31-28 Girl's Basketball win over Ridgewood tonight at the WigWam!

Great job to our Performing Arts tonight at the McKinley Auditorium presenting "The Christmas Song"... Happy Holidays! #coshoctonpride