CHS Planetarium April Newsletter! Go Skins! #coshoctonpride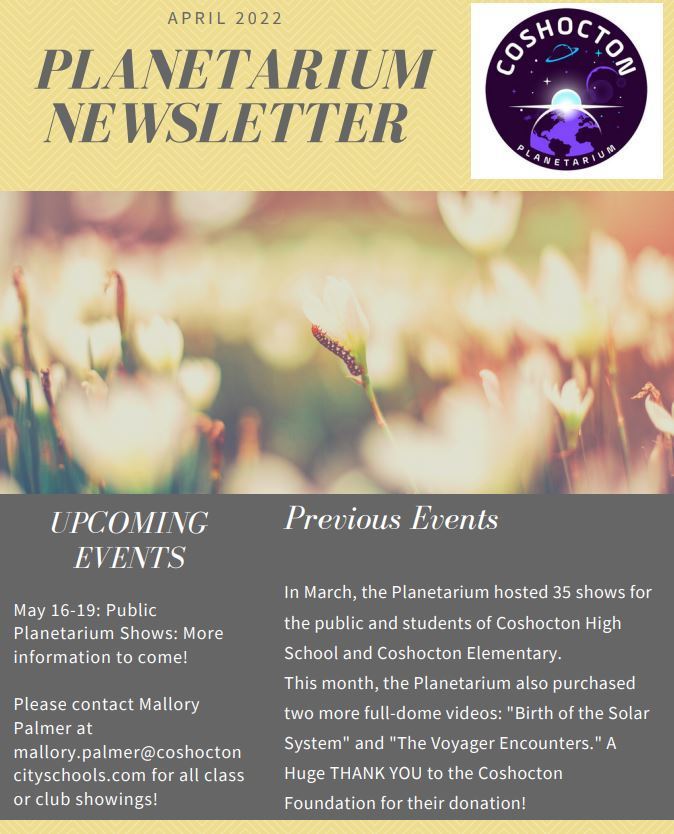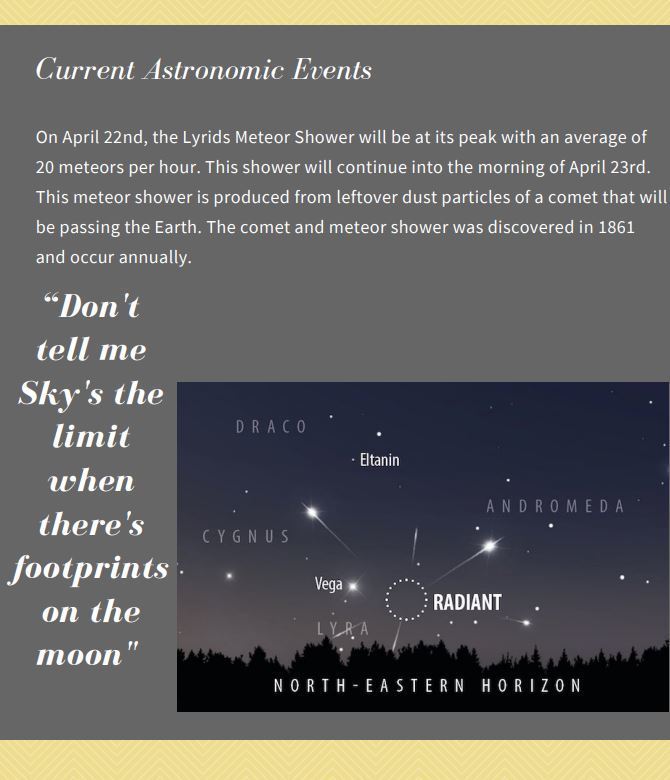 CES students will be selling Discount Cards April 1st - April 14th. Discount Cards will be $10 each. Many generous local businesses have agreed to offer card holders these discounts to help support our school! These funds are used to help pay for things like our exciting Family Reading Night that is coming up on April 7th. Order forms will be sent home with each CES student today. Want to see a preview of what discounts are offered? Just use the following link to view a copy of the order form:
https://5il.co/1815n
To all CCS Parents: Check out the NEW "myCCS for Parents" web page specially designed for YOU! It can be found by going to our district page and clicking on the myCCS for Parents link. Go to one place to find information about everything CCS - from Handbooks to Parent Engagement to Student Wellness and much, much more! Go there now to see the recently uploaded newsletters for April! Something you can't find? Email "
myCCS.parents@coshoctoncityschools.com
" and someone will contact you asap! Let us know what you'd like to see more of on this page! Have a good day and GO SKINS!!! #coshoctonpride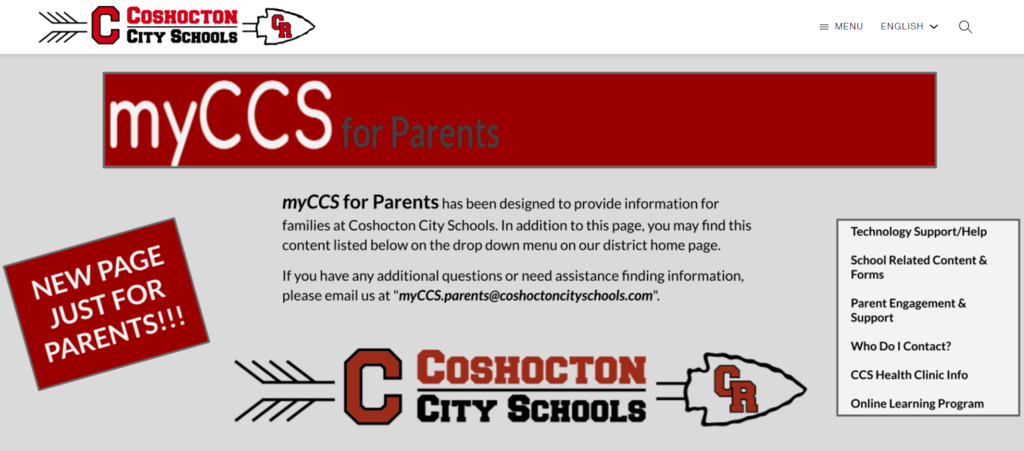 Don't forget to come watch our talented CHS Theatre department put on A Little Princess tonight and tomorrow at 8pm at the McKinley Auditorium #coshoctonpride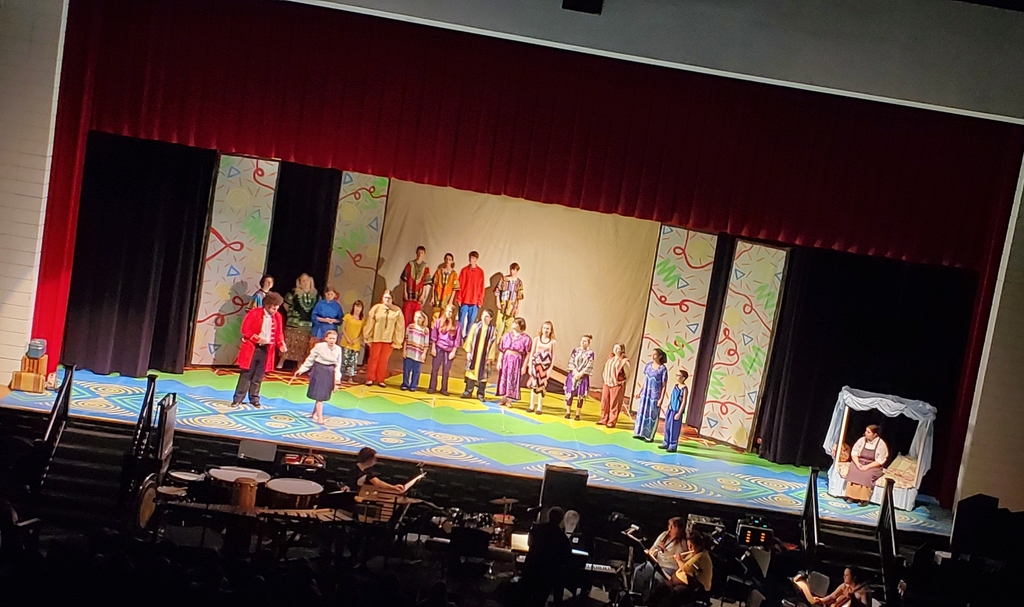 On Wednesday, March 30th the Coshocton Elementary classes of Mrs. Timmons and Ms. Laughlin participated in the Special Education Track and Field Day at Legacy Lanes & Lounge sponsored by the Coshocton Board of DD. The students had a fantastic time, and were overwhelmed by the support of their CES peers. For more photos check out our CES Facebook page.
https://m.facebook.com/CESRedskins/?ref=bookmarks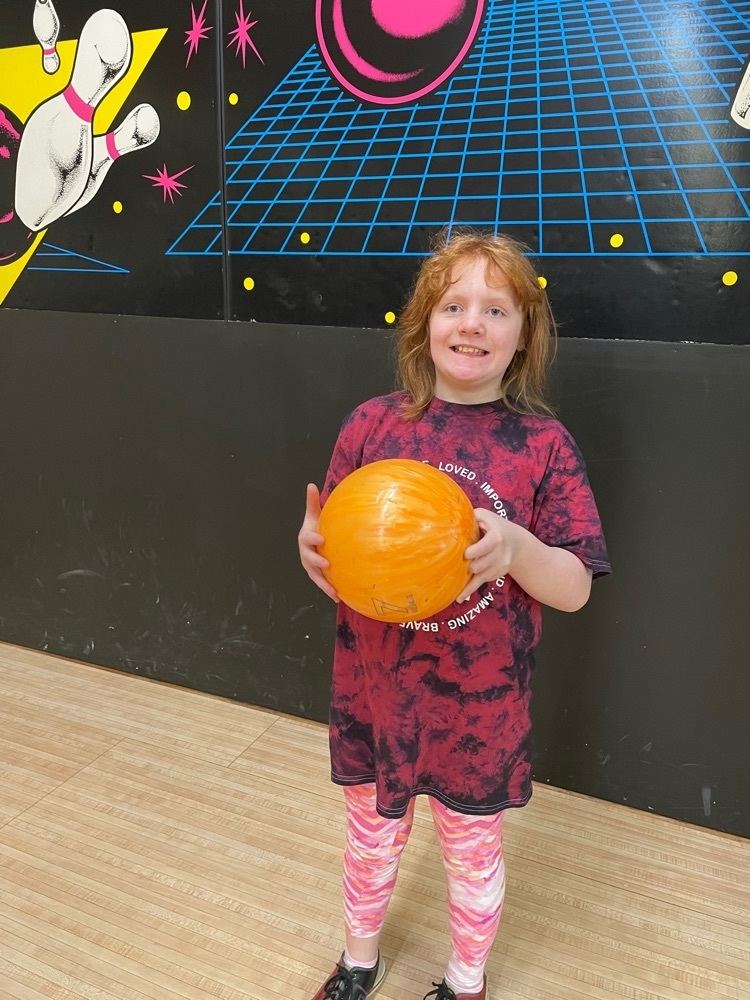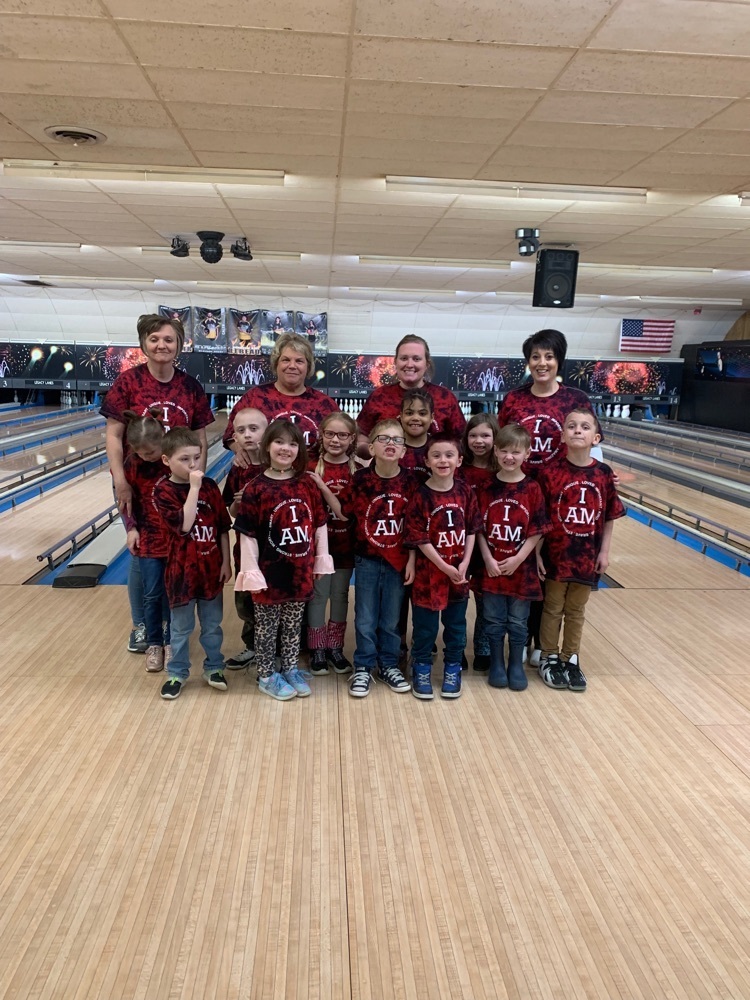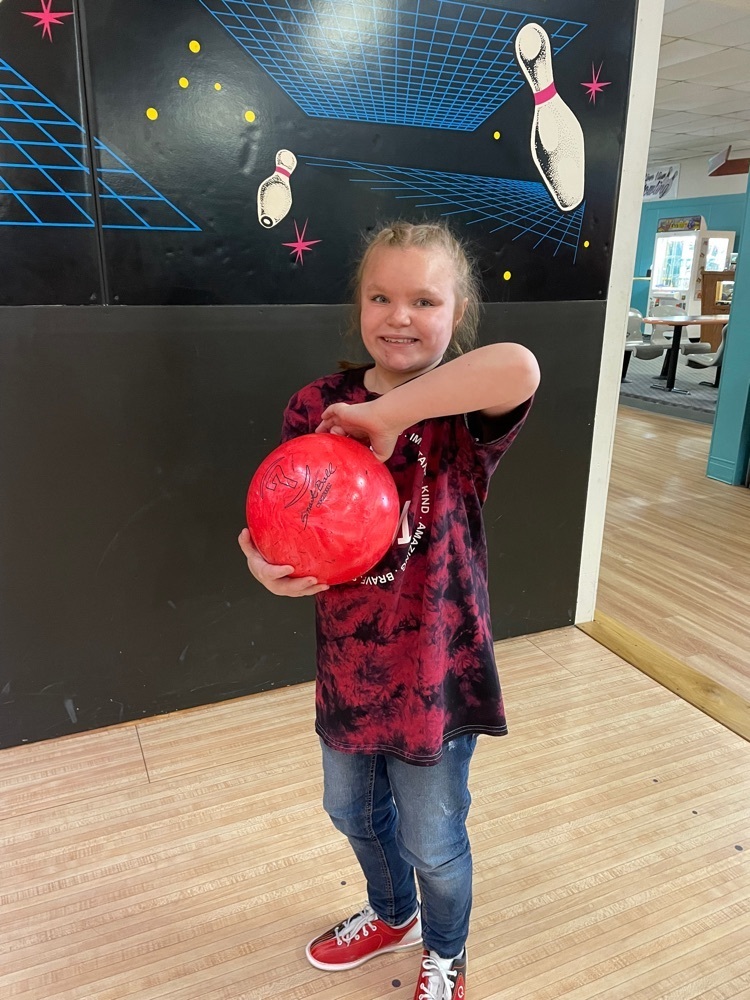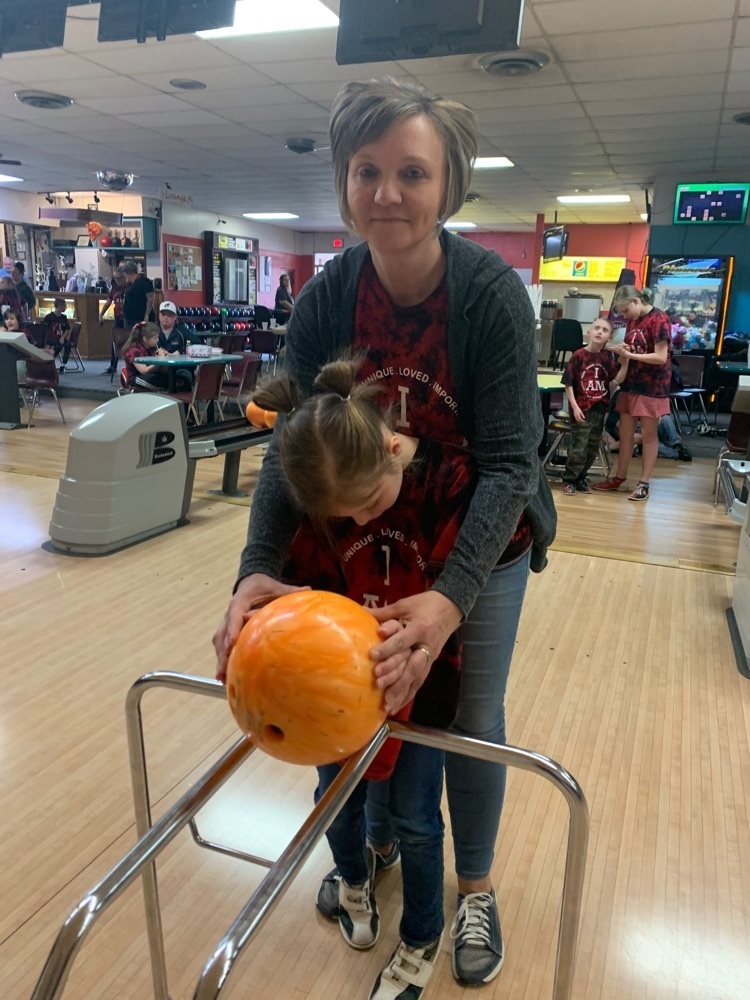 Coshocton Canal Queen Aliah Williamson brought Roscoe Village to the classroom as a guest reader today. Sharing canal related stories, students were introduced to our vibrant local history and were excited to get to meet "a queen!"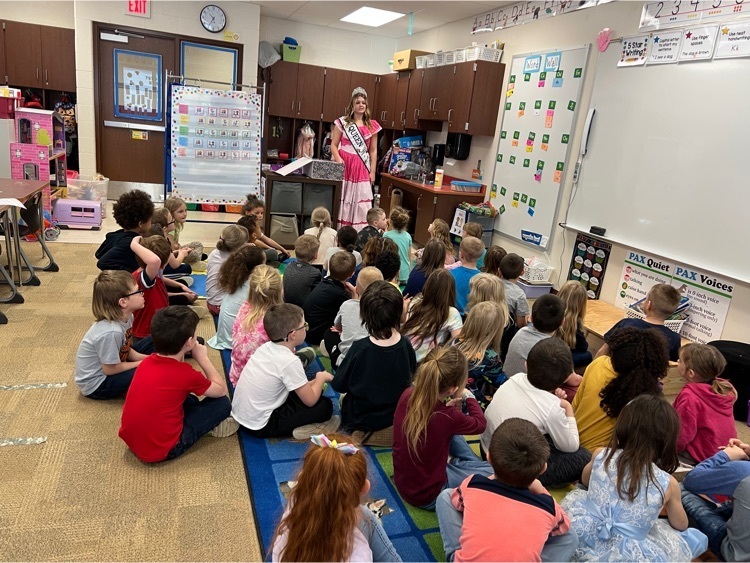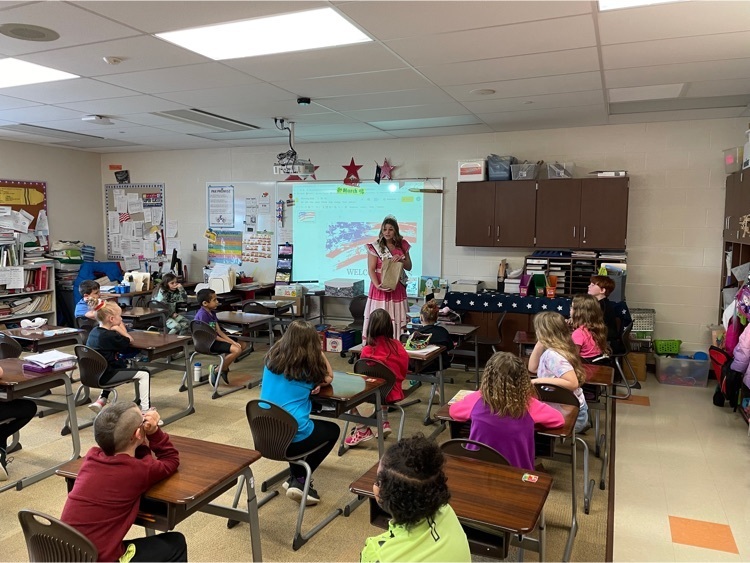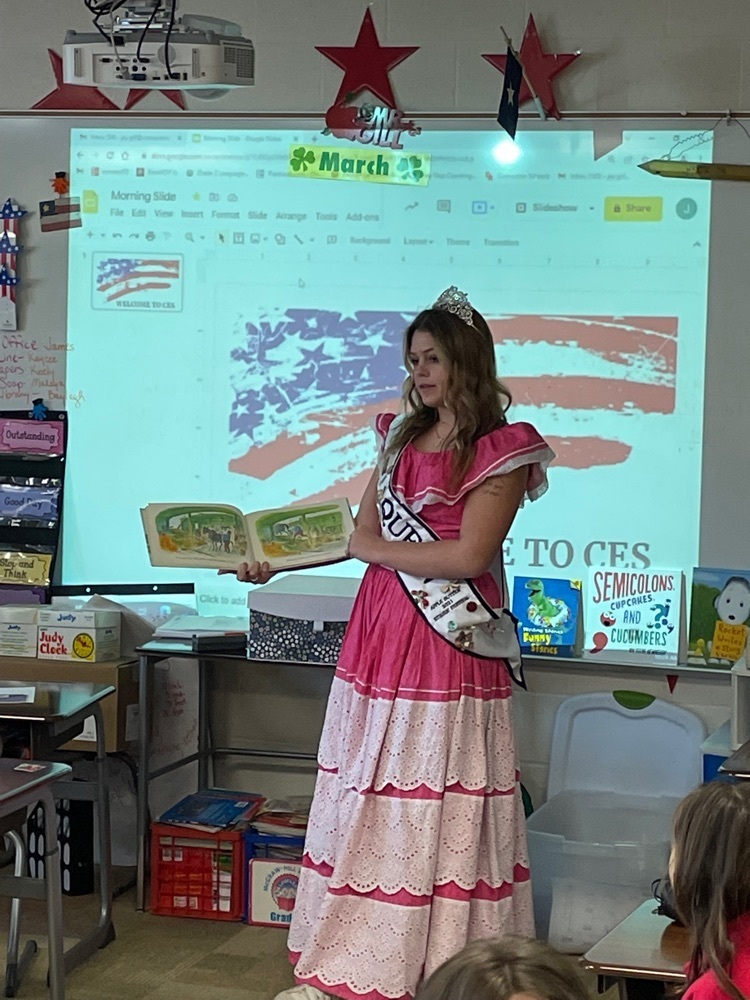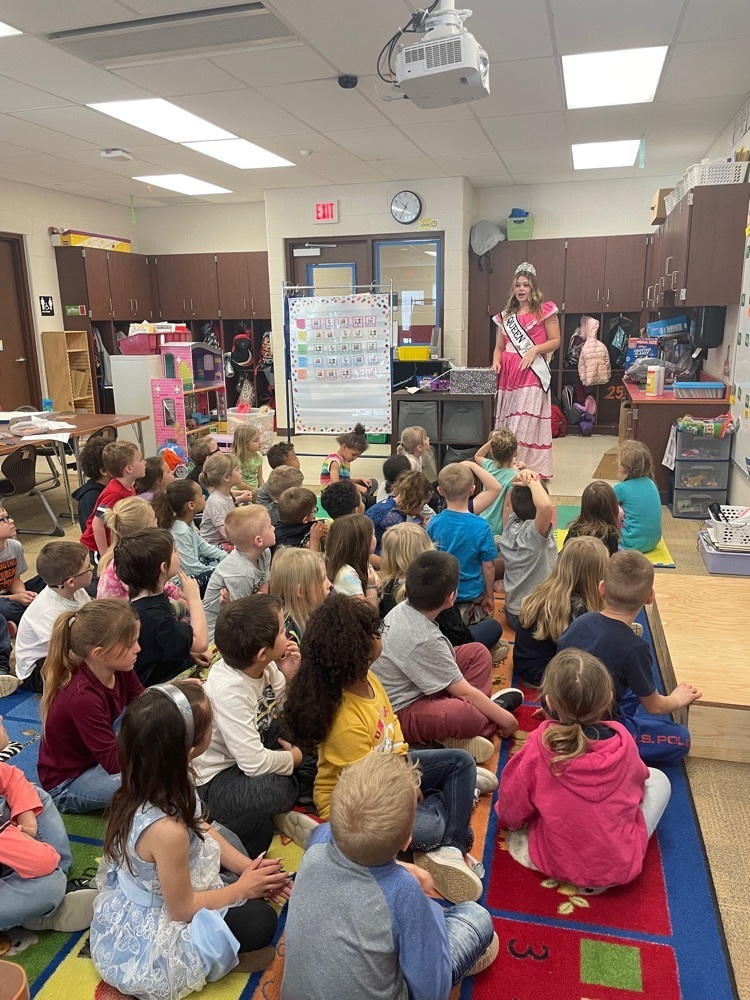 Due to the inability to get Bosco Sticks, the menu for Coshocton City Schools on Tuesday, March 29 will be Cheesy Bread or Cheeseburger, Steamed Broccoli, Fruit, and Milk.

Reminder: CHS will be holding Parent Teacher Conferences on Tuesday, March 29; 4:00-7:00pm. Call CHS to schedule; 740.622.9433. There will also be informational meetings in the auditorium (see the picture below). #coshoctonpride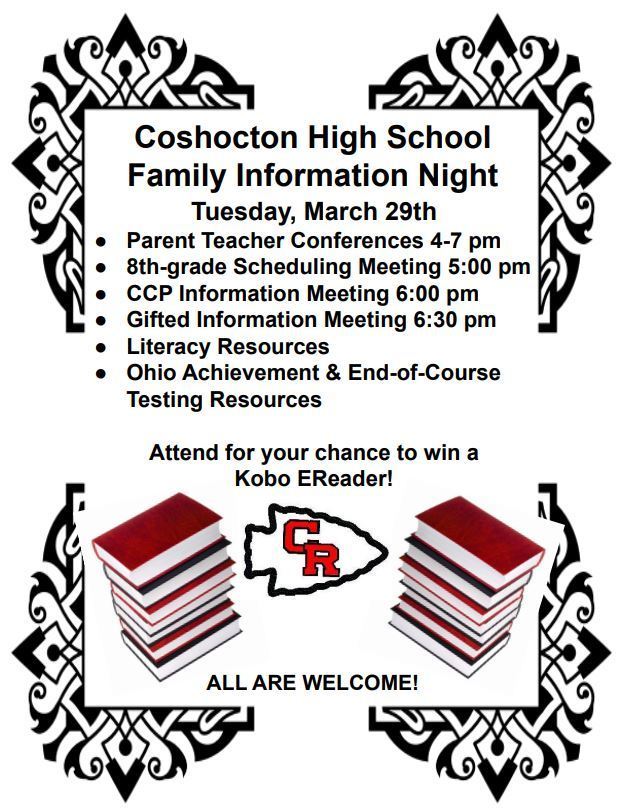 REMINDER: NO SCHOOL for students on Monday, March 28th due to a teacher in-service. Enjoy the long weekend.
Reminder: On Friday March 25, all CHS students will be permitted to wear a hat for $1! All proceeds go to support our "Joby Strong" efforts! #CoshoctonPride

Field Trip Reminder On Friday, the second grade is going to be taking their field trip to Canton McKinley Museum. We will be leaving the school at 8:30 and returning at approximately 2:00-2:30. This means your child needs to be at school by 8:20, and ready to go. Please drop your child off at the gym doors, and then they should come straight to their classroom for attendance. Be aware that the buses are leaving CES at 8:30. Students who are late will not be attending, we can not wait on them. Please make sure your child eats at home, because they will not have time for breakfast. We had to pay in advance, so we cannot offer any refunds or reimbursements if your child misses on March 25th. Please do not send anything but a coat with your child that day. Money, cameras. lunch boxes, etc, are not allowed. Students are going to be following their normal end of day routine to get home. Any questions, please reach out to your child's homeroom teacher.

East West All Star Game Coshocton High School Senior Zach Jennings will be playing on the West Team. Sunday, March 27th at Harrison Central High School in Cadiz Ohio. There is a girls game at 3:00 pm and the boys game will following. Tickets are $10.00 each and good for both games. All tickets must be purchased online at
https://district5obca.hometown
... Good Luck Zach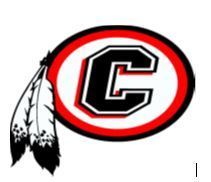 6th Grade Parents: All Pearl Valley Cheese orders and $ are due tomorrow, March 25, 2022. Please make checks payable to Class of 2028. Thank you for supporting this fundraiser.

CHS Family Information Night; Tuesday, March 29! #coshoctonpride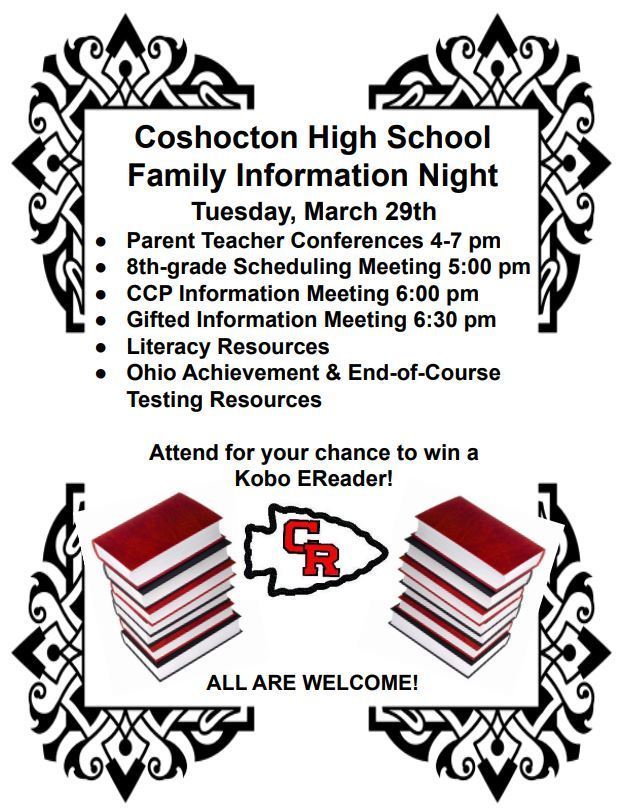 Mark your calendars for our spring musical! #coshoctonpride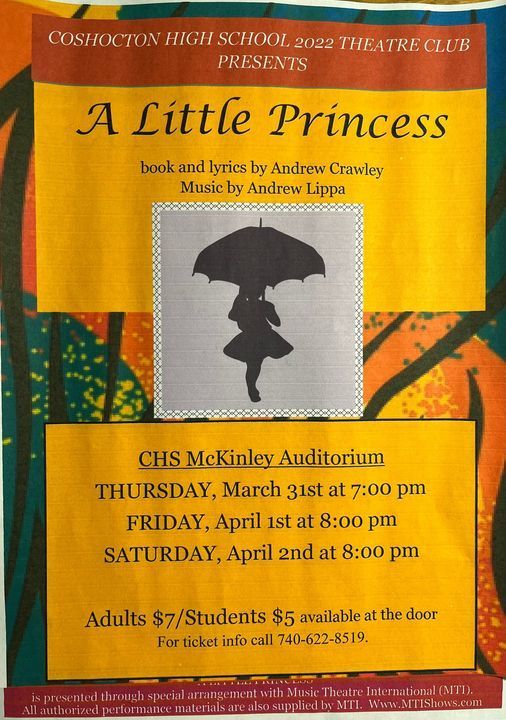 We have an amazing opportunity for all families coming up on April 7th. We will be having our annual Family Reading night at CES featuring Outback Ray, the animal man. The night will begin with pizza at 5:00 followed by Outback Ray. Afterwards there will be crafts for the kids, educational materials provided for families, books for all students who attend and a raffle of prizes. All you need to do is let us know you're coming by completing the slip that was sent home with the number of guests planning to attend. We would like to have all slips turned in by March 25th so we can plan accordingly. We look forward to seeing you there!! Don't miss out and get those slips turned in. If you have any questions don't hesitate to call the office. Have a great night.
https://5il.co/171ee

Attention CHS Seniors! Reminder: We have a Senior Class meeting in the Auditorium on Wednesday, March 23 during 3rd period (9:36am). ALL graduating seniors must attend! (ie. full -time CHS, CCP, half-time CCCC, Online Academy, etc.) NOTE: We will come to the career center to meet with full-time CCCC students. #coshoctonpride

Just a reminder to join us for our In-Person Perfectionism Parent Meeting and Pizza Party tomorrow, Tuesday, March 22nd from 5:15-6:15 pm. Hope to see you there.
https://5il.co/17eys
Spring Picture Day will be Tuesday March 22nd all students will be photographed and you will have the option to purchase later. Reminders were sent home with students today. Visit hrimaging.com to see photo options.

Reminder: ALL Juniors must take the ACT tomorrow, March 15th @ 8:00am at CHS. Arrive on time! Full-time Career Center students will report the Library, students with last names A-K will report to room 400 and students with last names L-Z will report to 408.